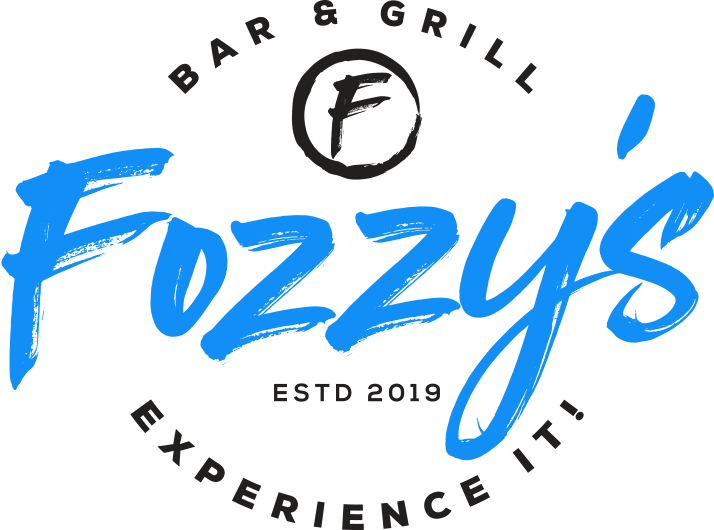 Friend,
It's back!
The ultimate St. Pats Party & 10k Giveaway!
DJ, chance to win some big money, eat some good ol Irish food and drink some Irish cocktails….. and of course… GREEN BEER!
**Here's How Our Pot Of Gold
Promotion Is Going To Work!
Starting at at 5pm we will start handing out tickets and 3 lucky people have a chance to win the $10k. There will be 3 drawings. 6pm, 7pm, and 8pm.
When you get picked to come up, we will have 20 pots of gold for you to choose from and you'll get a total of 7 pots to look inside. If the first 3 pots say grand prize (and there's only 3 grand prize winners) you win the 10k! If you only get 1 or 2, you keep opening the pots of gold till you get 7 totaled open.
We have free dinners, party packages, t-shirts, gift cards, and more in those pots of gold incase you don't go home a winner with the 10k in gold!
(If someone is to win the $10k in the first drawing, the promotion is over. This is for a total of 10k with 3 games to play at 6pm, 7pm, 8pm)
DJ JB HvN FuN
**After the Pots Of Gold are gone through… we have DJ JB HvN FuN from 9pm-CL playing top hits.
*No Happy Hour For Holidays
As We Have Separate Holiday Specials
St. Pats Specials :
*Corned Beef & Cabbage Dinners $15
Reuben $12
Reuben Eggrolls $10
Car Bombs $5
Irish Mules $7
Jameson Shots $5
16oz Green Beer Domestics $3.50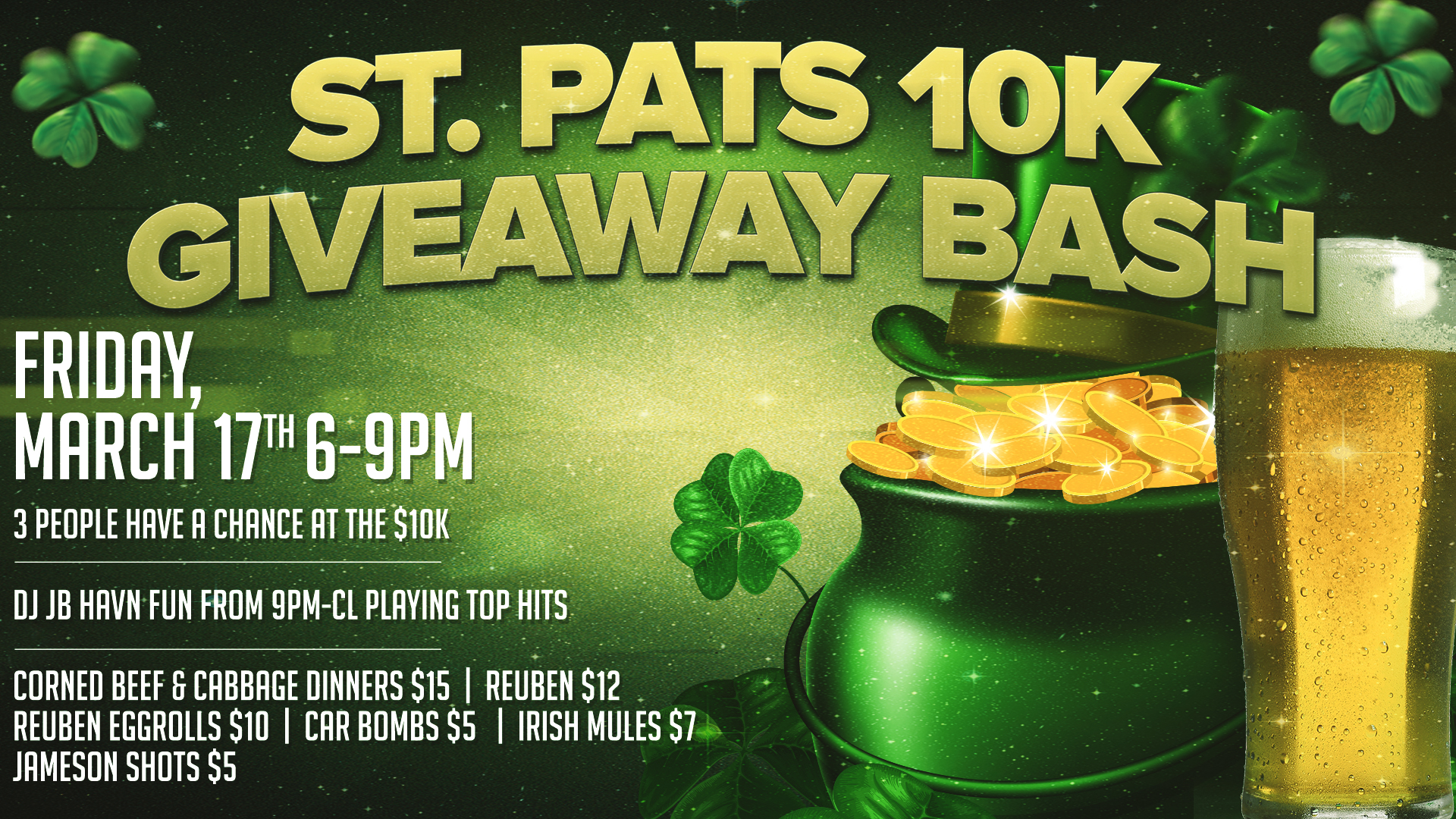 Themed Trivia Next Week!
The Simpsons TV Show 7-9pm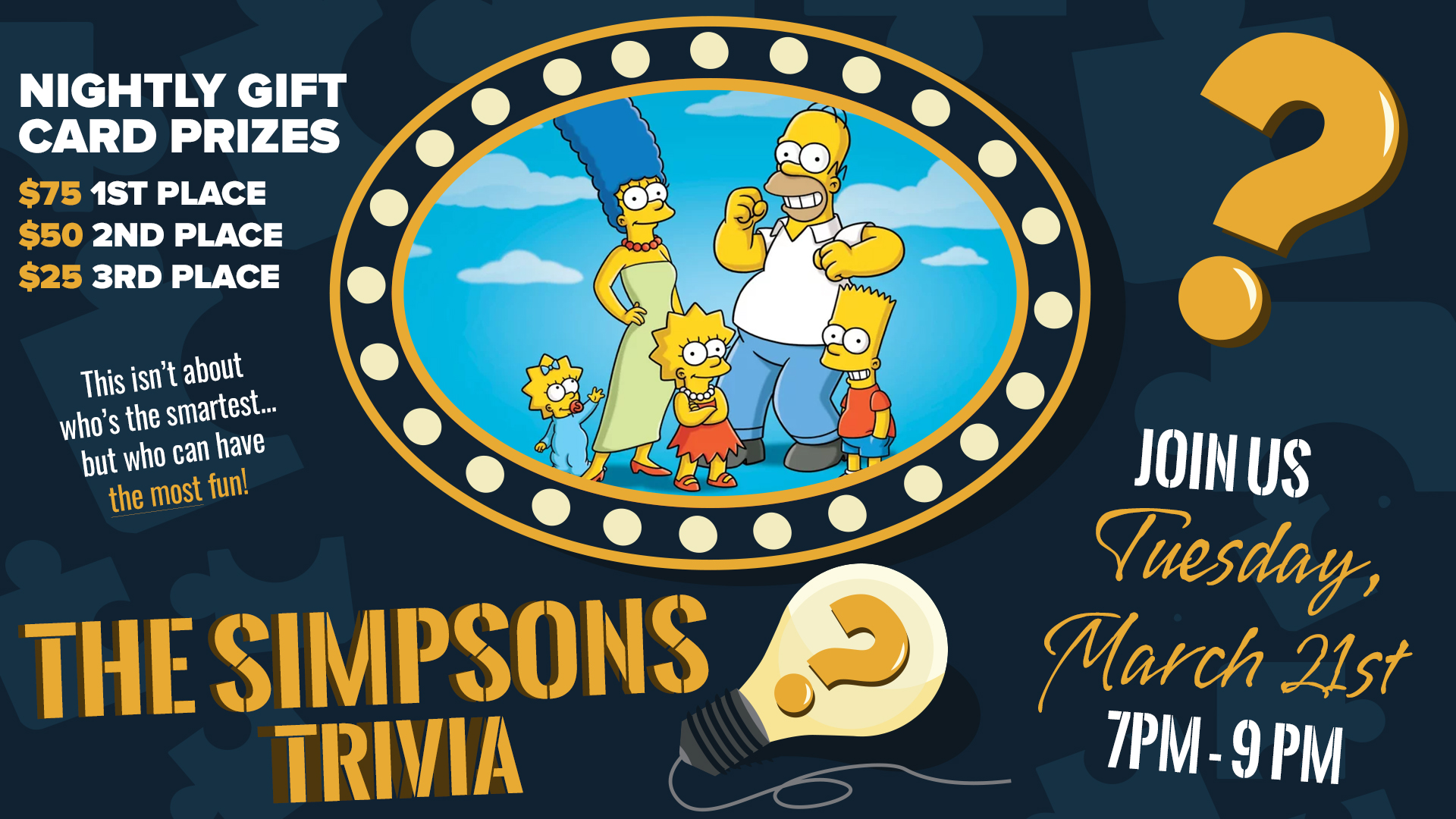 March Madness TV Giveaway
Come in for any March Madness game and receive a ticket for a chance to win a 55in TV during the National Championship Game at 1/2 time.
That game will be Monday April 3rd.
Our food and drink specials will be our usual daily specials, click here to see them all.
That's it this for week besides some NFL action on Sunday! Be ready for the Superbowl where you have a chance to win a 55in TV!
Cheers,
Nick "Fozzy" Fosberg
Owner Fozzy's & Fozzy's Skybox
(This e-mail is intended for Fozzy's at 6246 East Riverside – NOT Skybox location)
Don't have our mobile app yet where you'll get 3% cash back on all purchases? Go to your app store today and search "fozzy" or "fozzy's" and download it for free today to start saving and getting access to more coupons / discounts within the app! You'll love the order ahead feature as well where you can select dine in, which means you can order hours before and walk in have your meal ready at the set time you'd like. Perfect for those of you on limited time schedules for lunch!