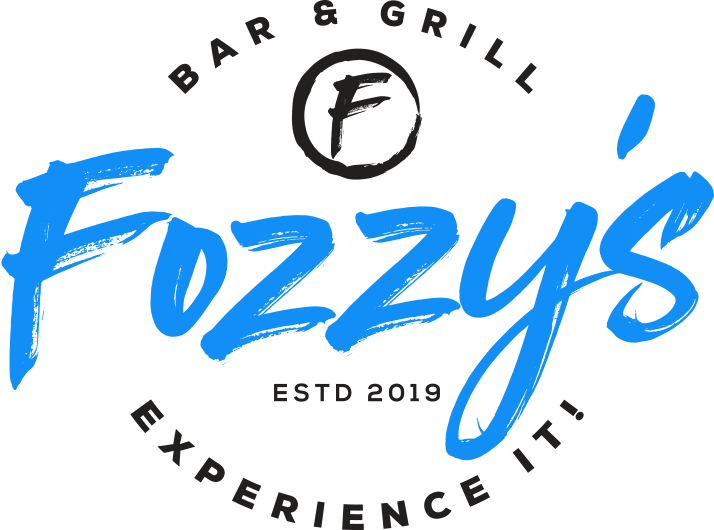 Friend,
Good morning and happy Tuesday!
I'm coming to you today with some new flavors and excitement for the weekend 🙂
Quick reminder: we launched our new menu last week and as I said in previous e-mails we got rid of a few things and added some new items.
The way we base our decisions on menu changes is looking at historical data on items sold and being able to hit at least a 30% margin which is an industry standard.
Every time I've changed a menu in the 12 years in business, there's always a regular that looses their favorite item. I hate to see it / hear it but as you also probably know if you just stick with the same menu over and over – that also gets old to some too.
Unfortunately we can never please 100% of people with changes but I feel we do a pretty good job overall with giveaways, discounts, b-days, weekly trips to be won to FL, etc.
With that said, if there's anything that came off that you really really want back – let your server or bartender know and they'll be sure to fill me in and then we can discuss doing a special on those items every now and then.
One thing I think you'll really like are the the BBQ pulled pork menu items.
Now let's get into the fun for the week!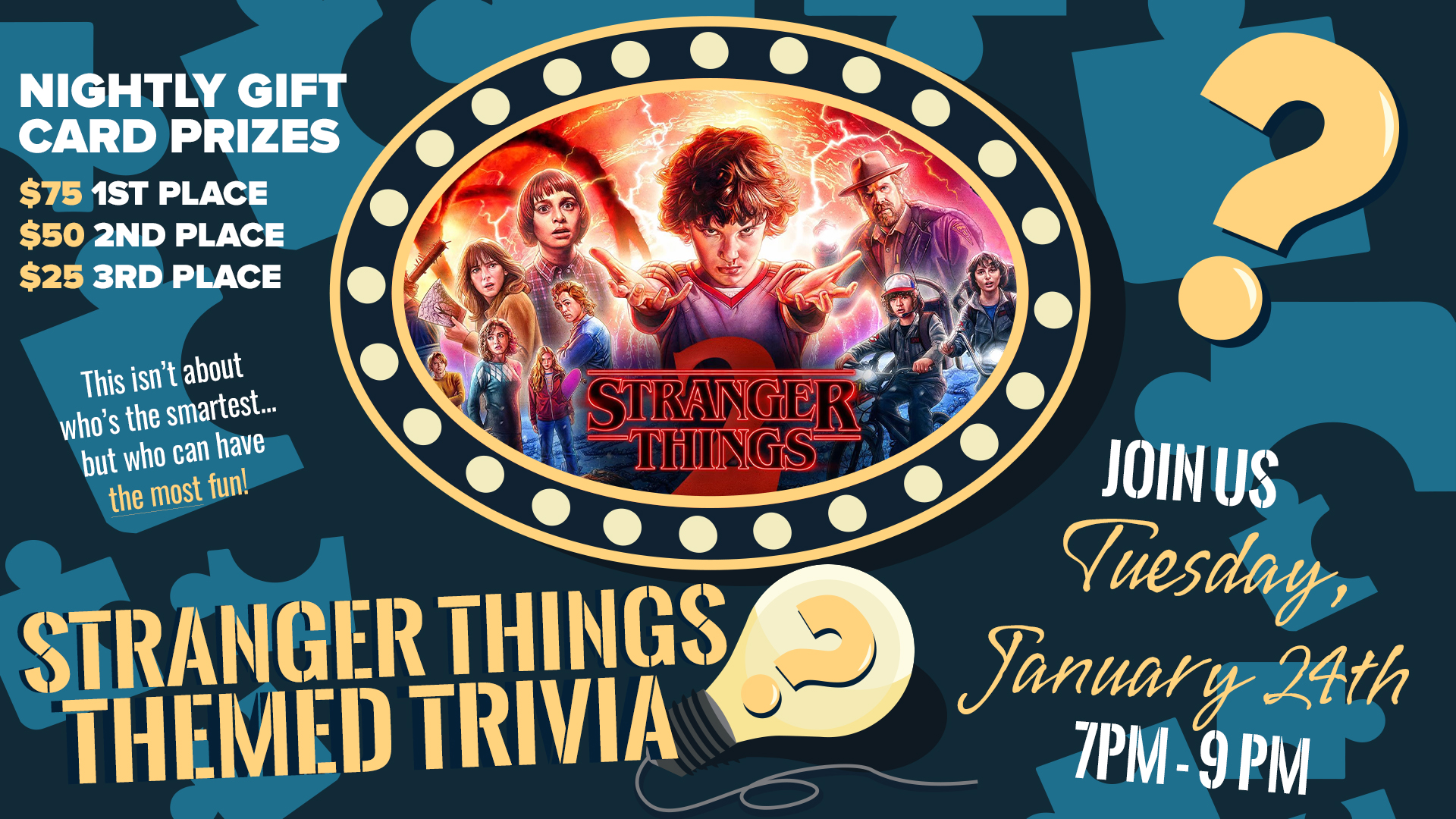 Themed Trivia Tonight!
Stranger Things TV Show 7-9pm
Are you a fan of everything Stranger Things?
Then you won't want to miss this. Now is your chance to prove yourself, along with your friends, to who knows the most about all things Stranger Things!
Come test your knowledge tonight from 7-9pm for a chance to win some $$$!
1st place wins $75 gift card
2nd $50
3rd place wins $25
*Singo Bing is Wednesday night and starting next Thursday Pick The Joker will be on Thursday. This is the LAST Friday we will have the joker and replacing with a new fish fry with cod & walleye dinners / wraps / sandwiches! *
DJ's Friday & Sat Night
Friday Is DJ EddieMix & Saturday is DJ Bizeone
That's it this for week besides some NFL action on Sunday! Be ready for the Superbowl where you have a chance to win a 55in TV!
Cheers,
Nick "Fozzy" Fosberg
Owner Fozzy's & Fozzy's Skybox
(This e-mail is intended for Fozzy's at 6246 East Riverside – NOT Skybox location)
Don't have our mobile app yet where you'll get 3% cash back on all purchases? Go to your app store today and search "fozzy" or "fozzy's" and download it for free today to start saving and getting access to more coupons / discounts within the app! You'll love the order ahead feature as well where you can select dine in, which means you can order hours before and walk in have your meal ready at the set time you'd like. Perfect for those of you on limited time schedules for lunch!