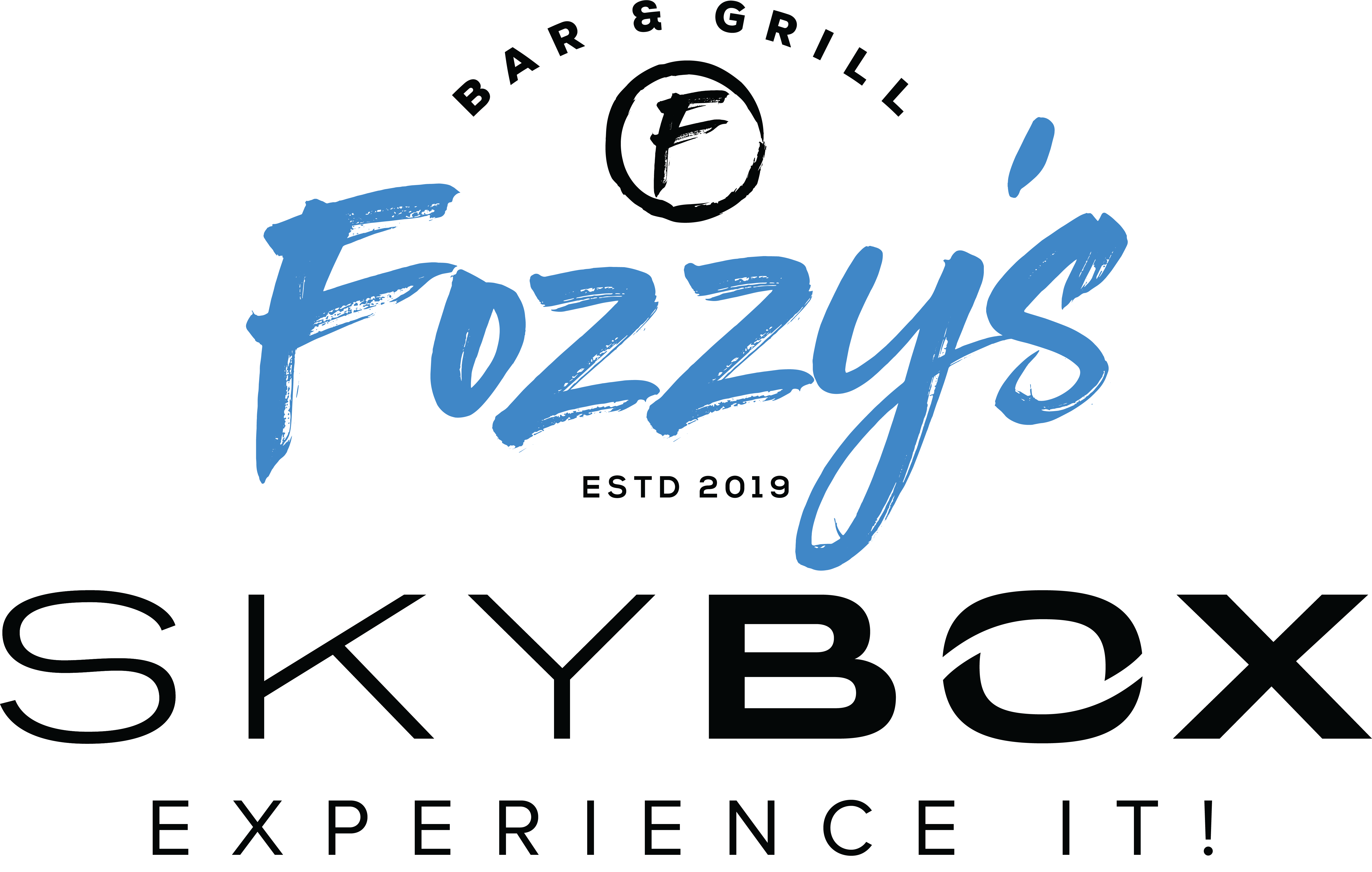 Friend,
You're invited!
And if you'd like to reserve a table, please reply back to this email with how many.
We will reserve tables up to 6pm. Doors open at 4pm.
$1,000 Christmas
Party Extravaganza!
It's our first year open at Fozzy's Skybox and we're going all out. We've made the call to Santa up North and told him we need his best elves making his best products because we want to give our new customers and friends, a holiday party they wont forget!
What we have in the sleigh…
A trip for 2 to Florida with Air and hotel include for 3 days.
A 55 inch TV
A free in-house catering for up to 20 people valued at $300
Fozzy's apparel
Wine + liquor packages
Free sports simulator packages
Plus much more!
Party starts at 6pm and gifts and prizes will be handed out between 7-8pm.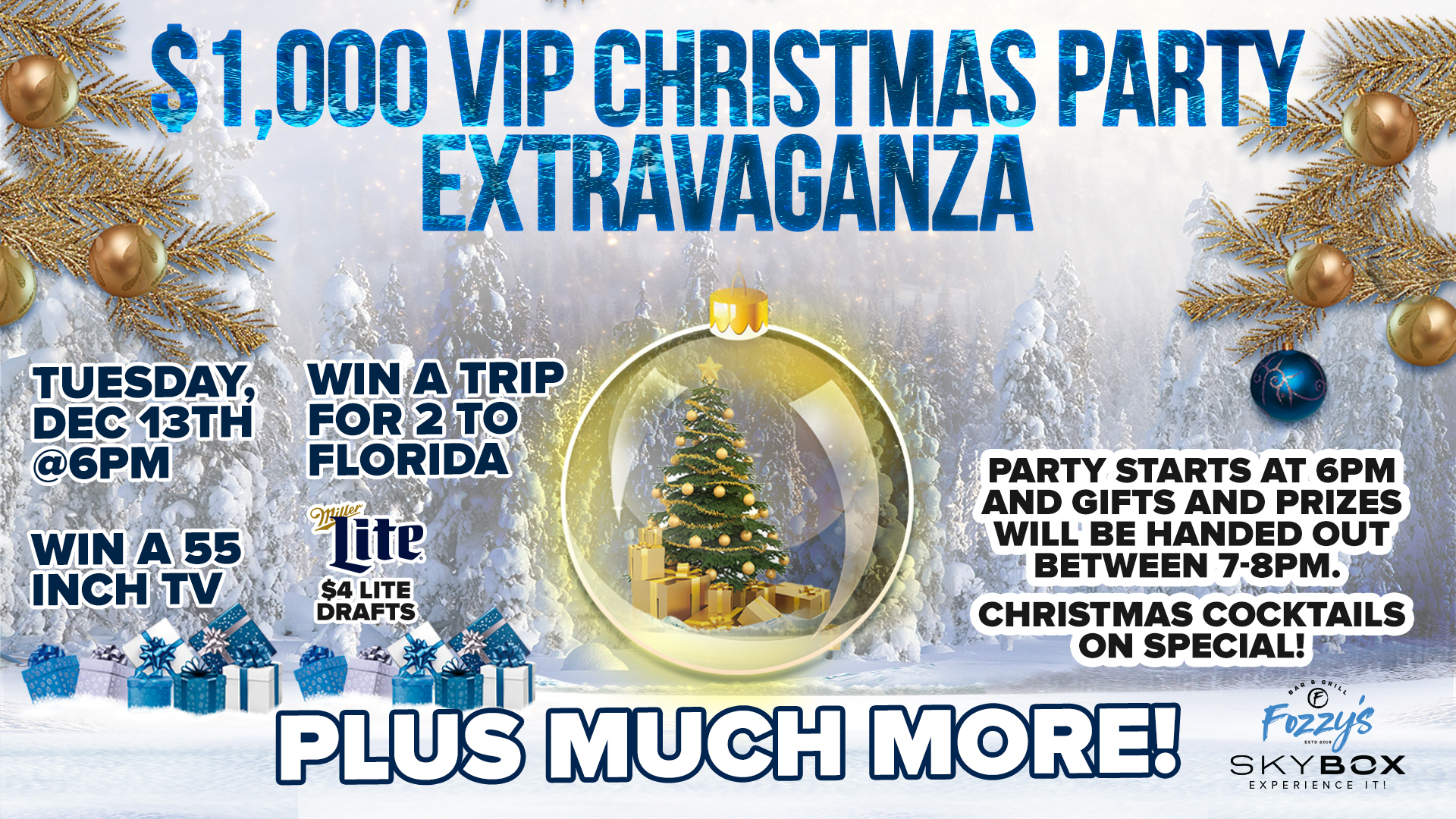 If you can't make this Tuesday but want to join us at the other location…..
We will be having this same party on Thursday at Fozzy's on Riverside if you'd like to come to that as well.
We're all family at Fozzy's Bar & Grill and Fozzy's Skybox!
Reminder On Holiday Hours
We will be closed Christmas eve and day and the 26th but we will be open at other location all day / night Christmas Eve and 5pm on Christmas Day.
New Years Party
We were planning on closing for New Years due to ISC being closed but we've had one person reach out about wanting to have a New Years party at Skybox.
If you or anyone you know are interested in hosting your own New Years party, we will probably open up if we can get the commitment to at least 2 parties booked!
Just let me know!
Other than that, we will have our annual New Years Bash at Fozzy's with A DJ and drink specials to ring in 2023.
Cheers
Nick "Fozzy" Fosberg
Owner Fozzy's Skybox
Don't have our mobile app yet where you'll get 5% cash back on all purchases? Go to your app store today and search "fozzy" or "fozzy's" and download it for free today to start saving and getting access to more coupons / discounts within the app! You'll love the order ahead feature as well!