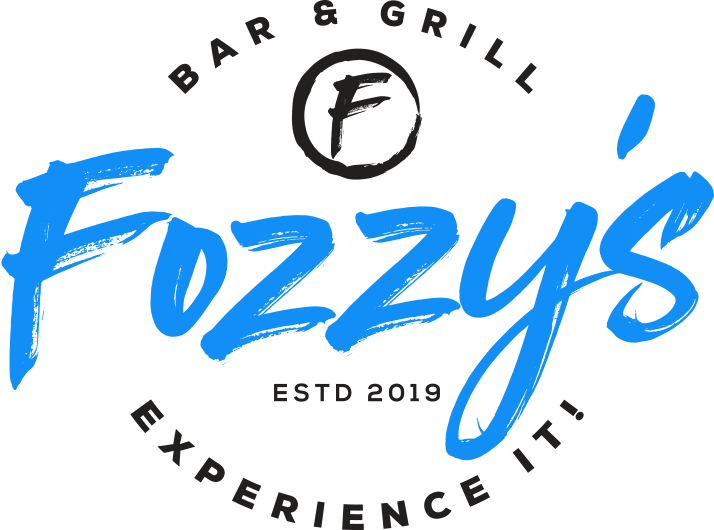 Friend,
We've got a lot going on this week!
Prizes, events, DJ's, and the new location's soft opening!
Tonight – Batman Movie Themed Trivia!
Are you a fan of the Batman Movies?
Then you won't want to miss this.
Now is your chance to prove yourself, along with your friends, to who knows the most about all things Batman Movies!
Come test your knowledge tonight from 7-9pm for a chance to win some $$$!
1st place wins $75 gift card, 2nd $50, 3rd place wins $25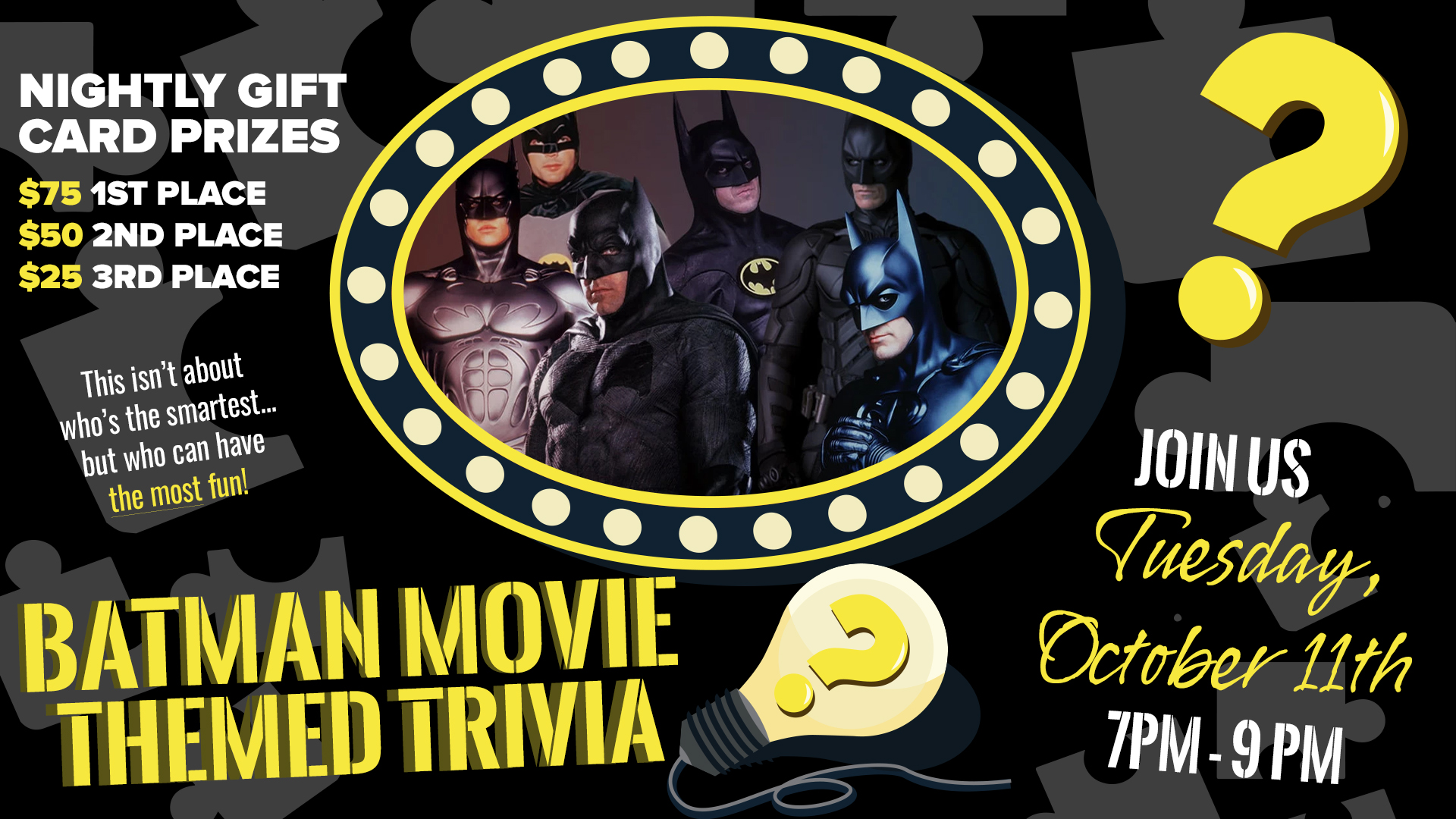 Singo Bingo & $2,800
Every Wednesday is Singo Bingo and this Friday our Pick The Joker pot is up to $2,800! Be here from 7-9pm for Singo and the joker is 6-8pm on Friday!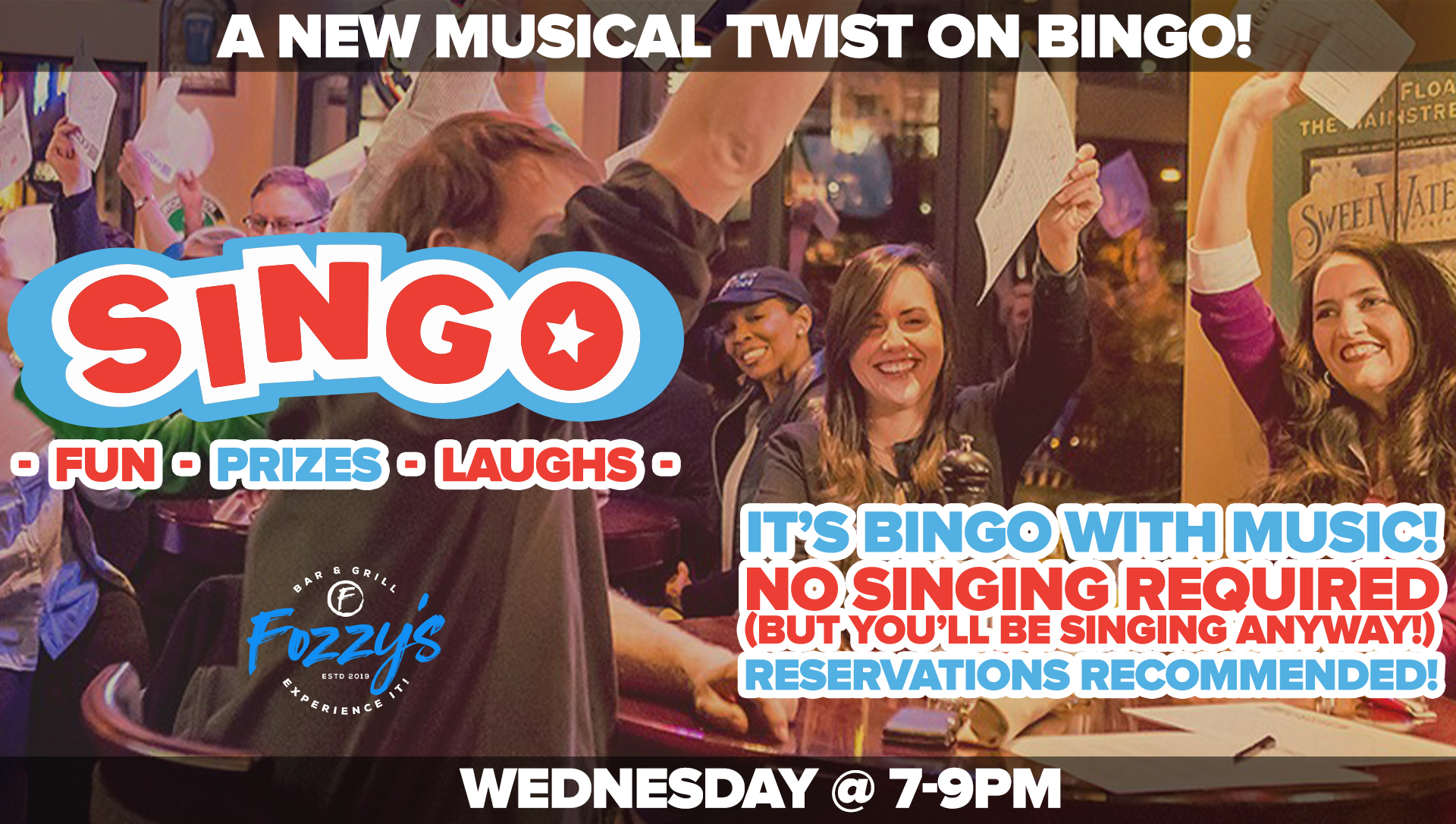 Thursday Night Football
Every Bear game we are giving away $50 gift cards every quarter! Just show up and win!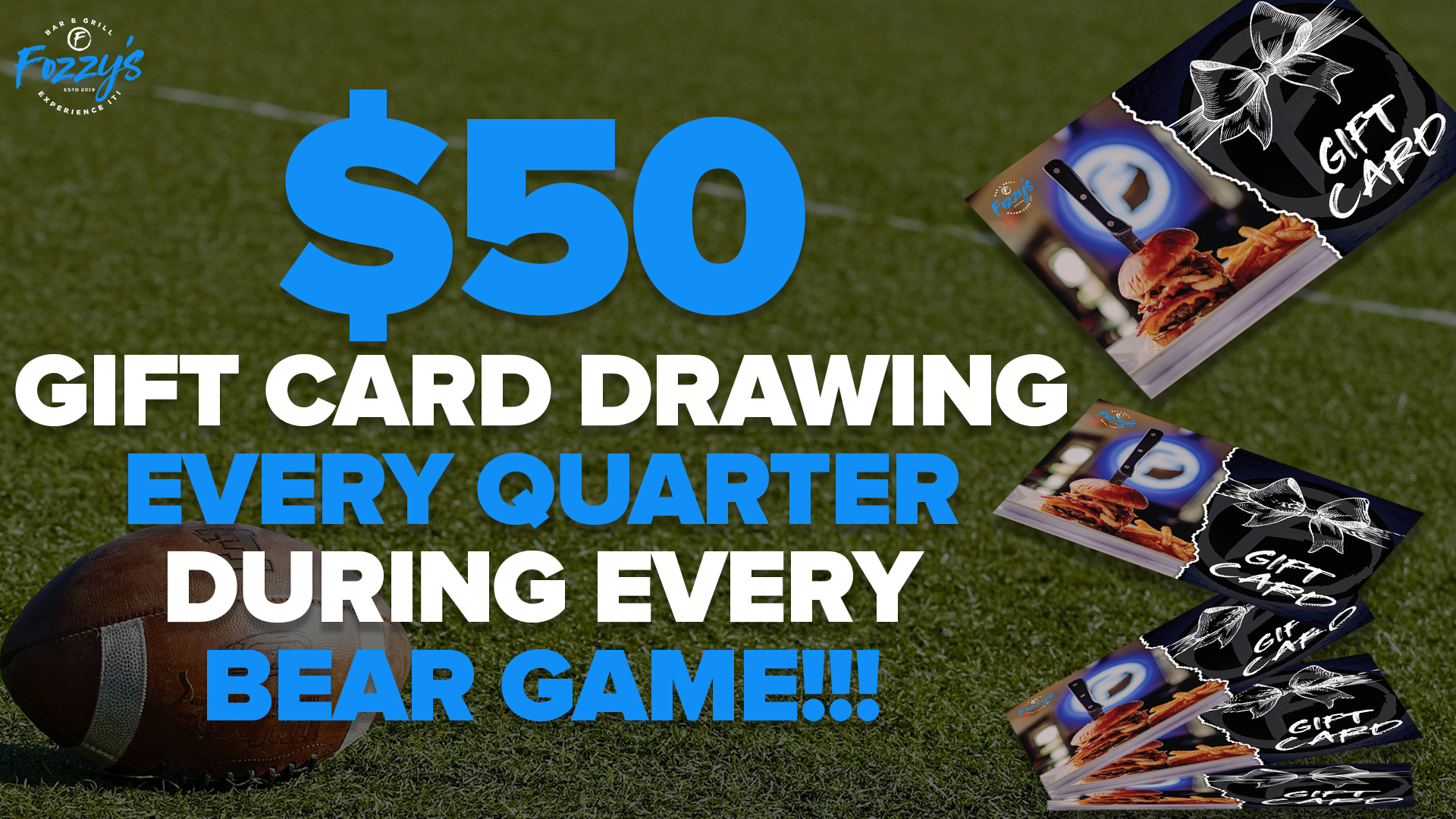 This Weekends DJ Line Up!
Friday night we've got JB HvN FuN at 9pm and DJ Bizeone on Saturday at 9pm.
Fozzy's Skybox Soft Opening Friday
So far everything is going as planned at Fozzy's Skybox. We've had to make a few updates to kitchen equipment, paint, hang out signs, and get an updated POS system.
As of now our plan is to open up on Friday at 5pm for a soft opening, limited menu for the first week.
I will have a separate email going out later this week to set up a reservation and a discount if you'd like to to check it out! We are going to give everyone who books a reservation 25% off on their food because this will be "training" for our staff the first few weeks.
Things will NOT be perfect.
When you use the offer I will 100% follow up with you the next day to see how service was, how the food was, atmosphere, etc. The more our customers can help us understand how their experiences are the better we can get!
If you have any questions, please let me know.
Cheers,
Nick "Fozzy" Fosberg