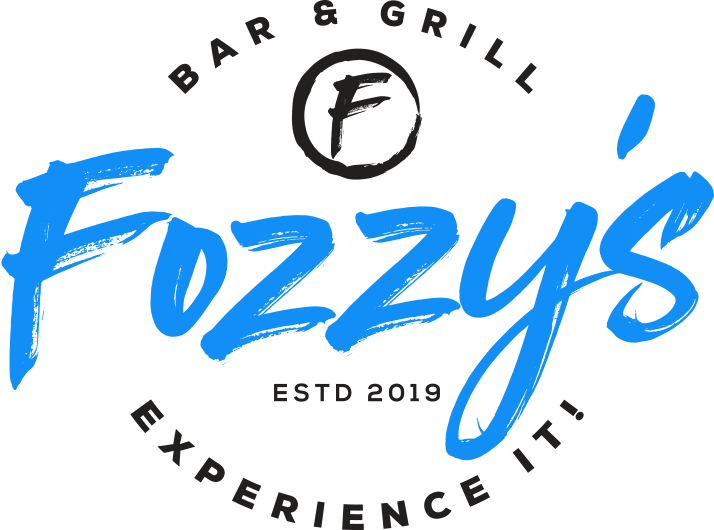 Friend,
Good News!!
Our new feature menu is kicking off next Monday. Check it out below! And yes.. back by popular demand… Michele's Famous Italian Salad.
We also brought back the Nashville Hot Chicken and my favorite besides the caramelized cinnamon & sugar apple eggrolls is the Smash Burger!
We found a few different ways to do them online and this one that has the special sauce that you cook one side with it – MAKES ALL THE DIFFERENCE!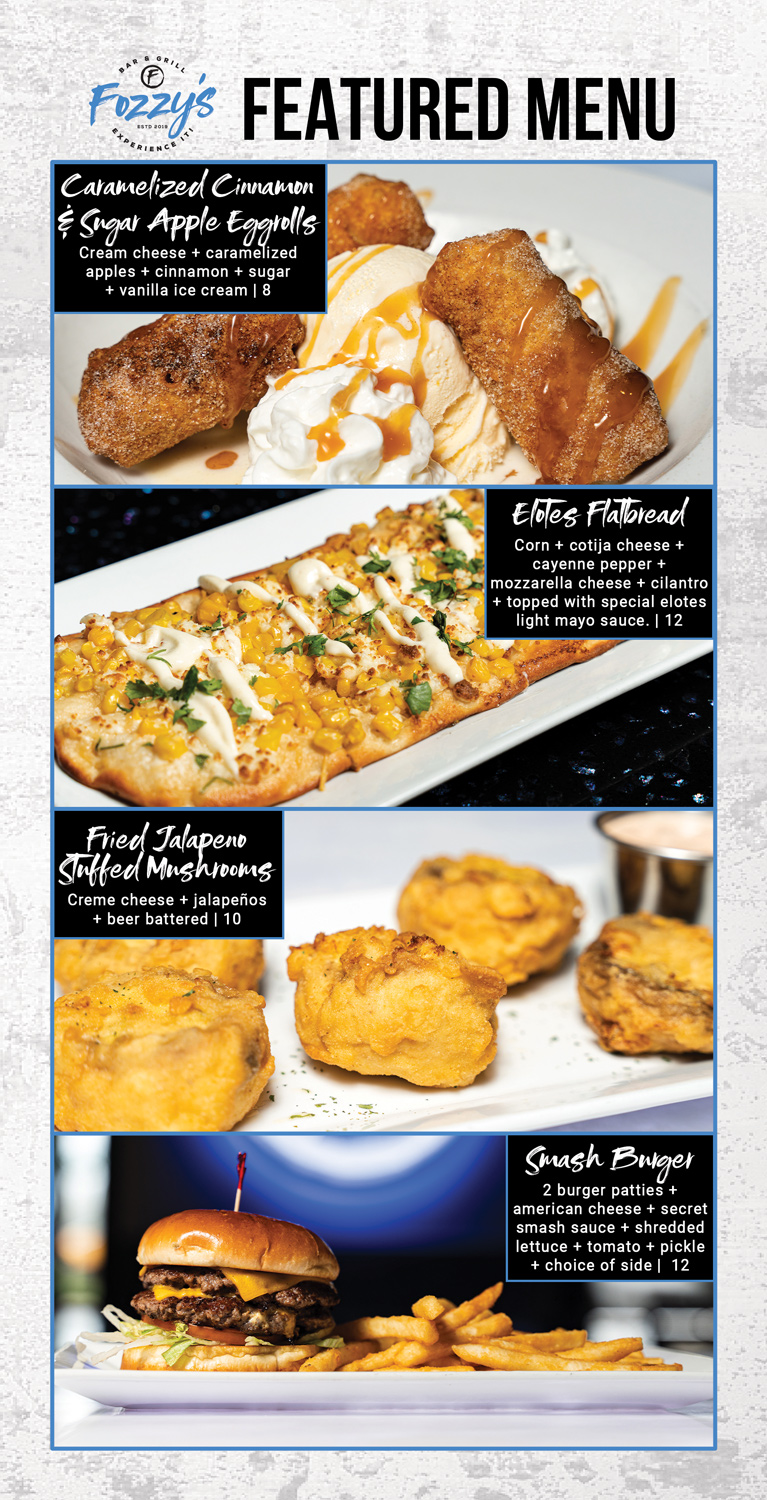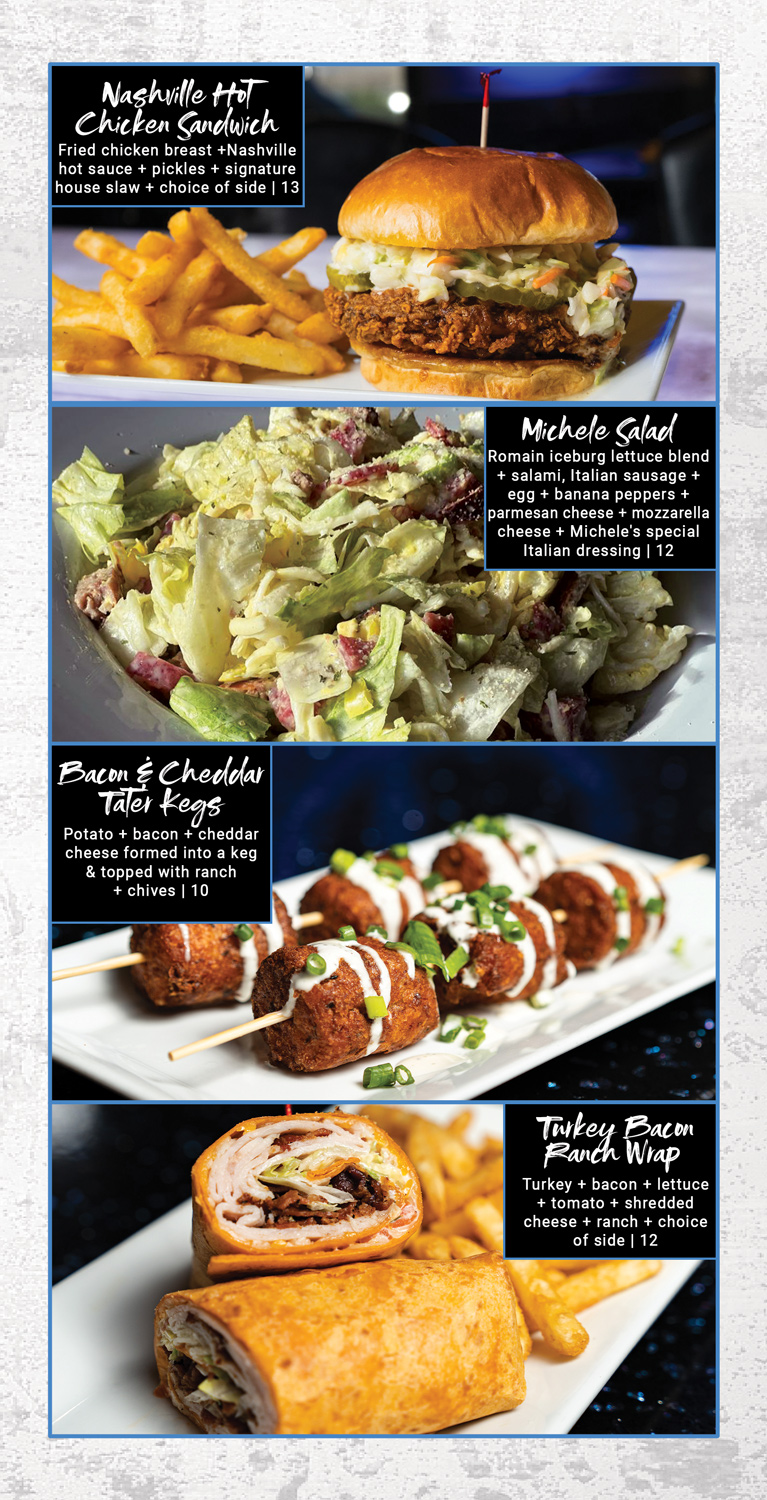 Tuesday Disney Trivia!
Are you a fan of everything Disney?
Then you won't want to miss this. Now is your chance to prove yourself, along with your friends, to who knows the most about all Things Disney!
Come test your knowledge tomorrow from 7-9pm
1st place wins $75 gift card, 2nd $50, 3rd place wins $25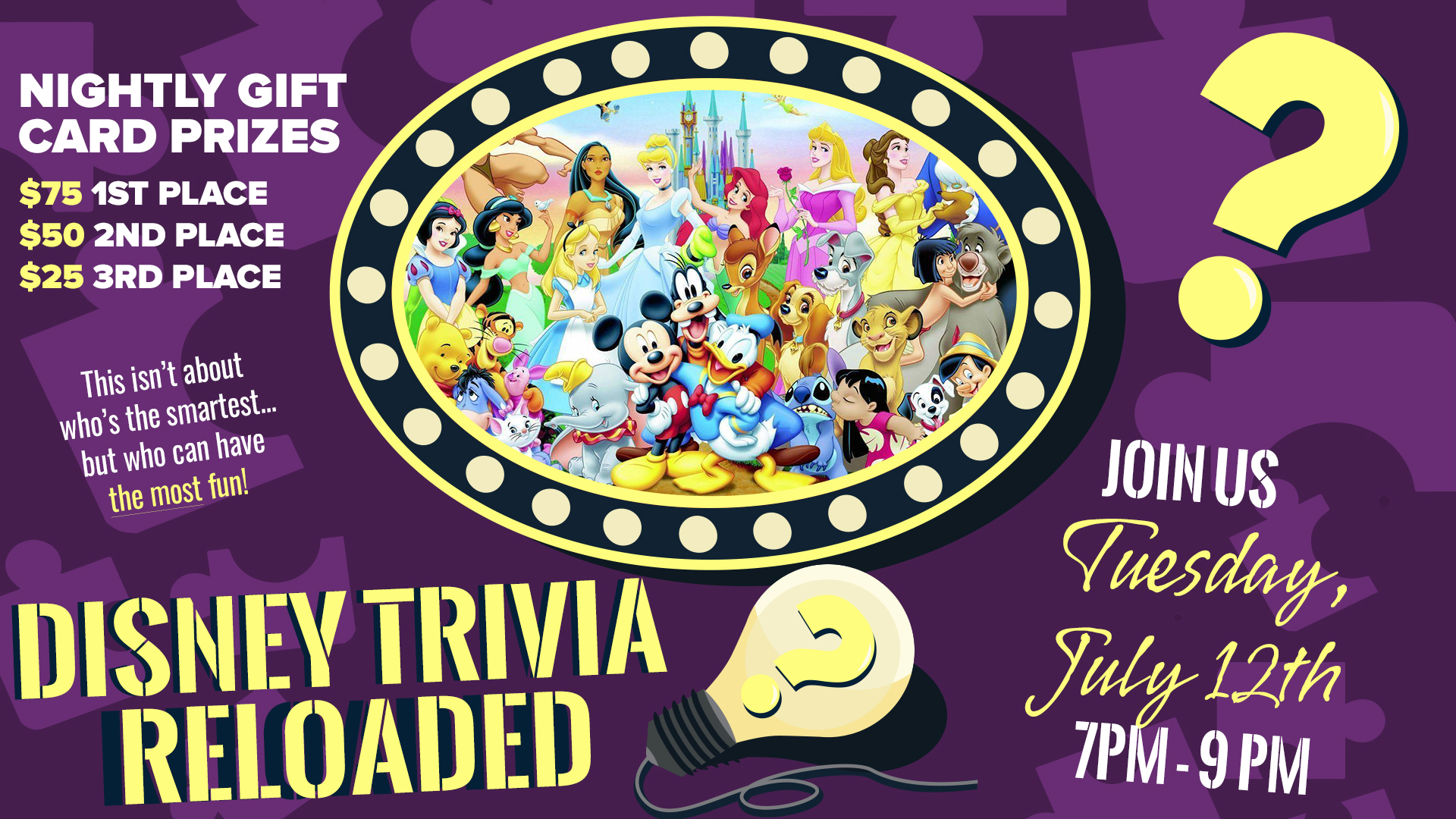 SINGO BINGO!
This has been a great promotion and people are LOVING it!
Plus you have a chance to win airfare for 2 and hotel to a few Florida destinations!
8-10pm EVERY Thursday!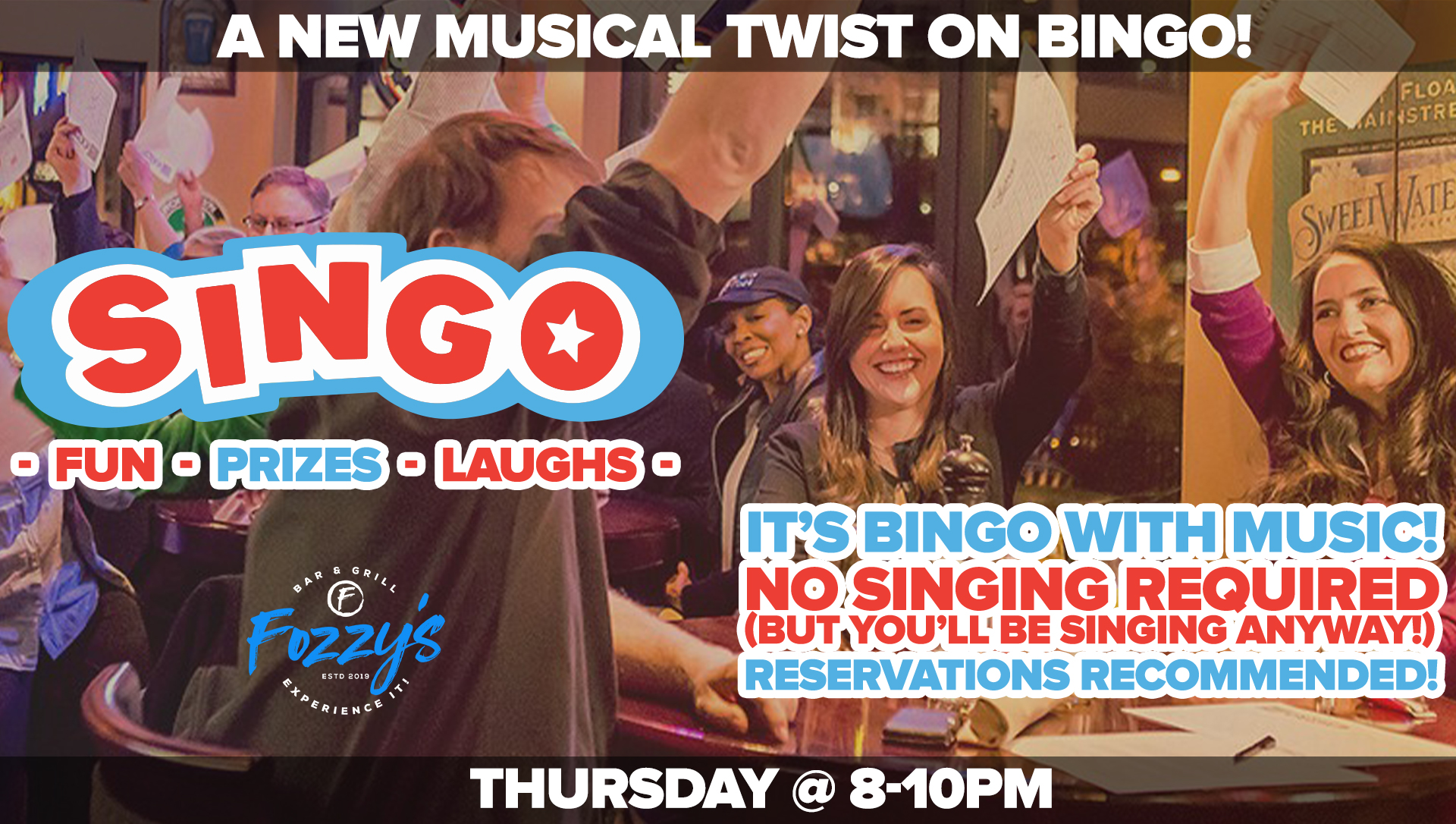 Pick The Joker – $1,500
This Friday is our Pick The Joker promotion and the pot is up to $1,500!
Come in from 6-8 for a chance to win! And other prizes are given out every 15 minutes from 6 to 7:45!
Glow Party Saturday Night – No Cover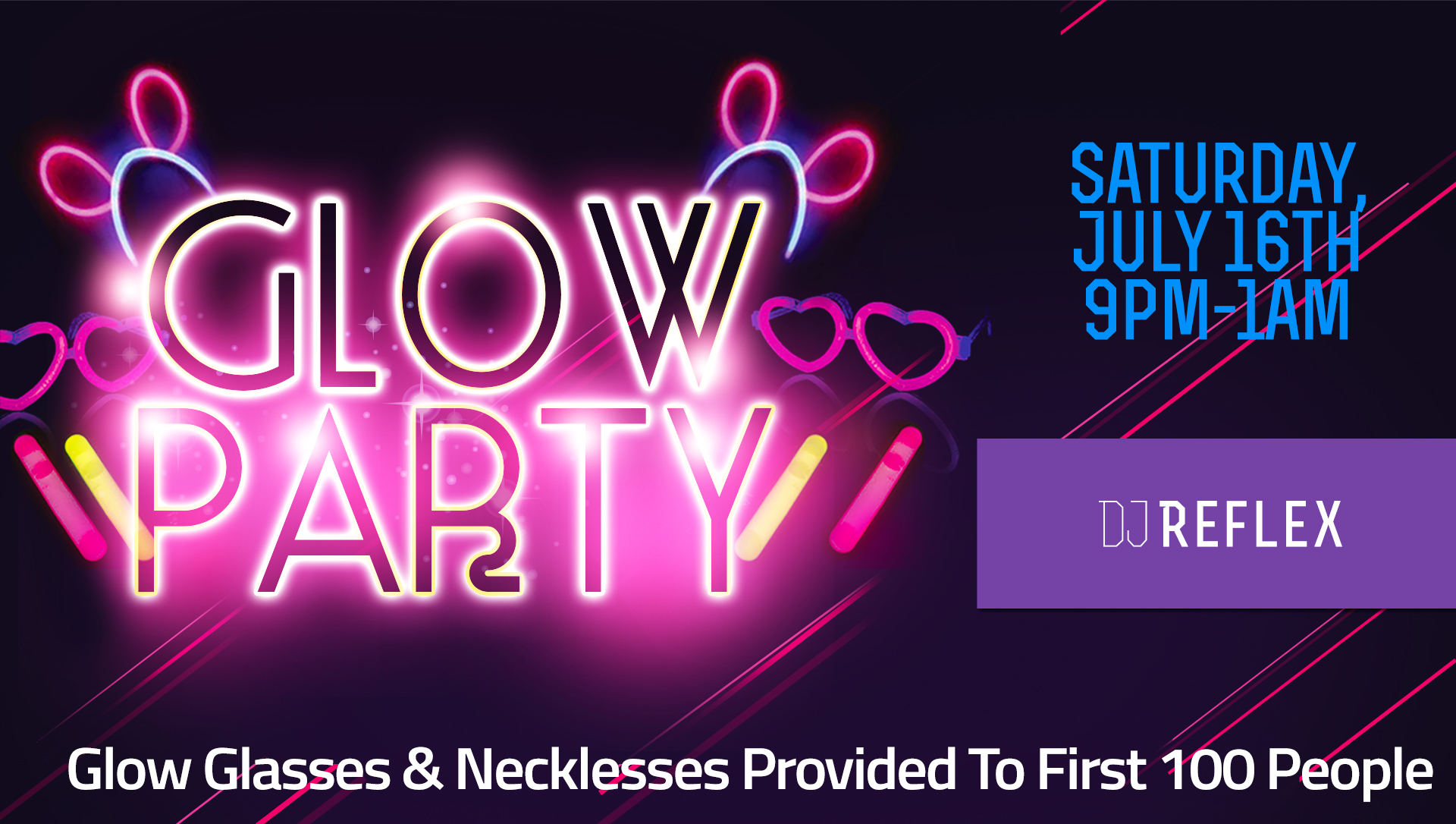 We do these once a month and always a blast!
Glow necklaces given away to the first 100 in the door.
Party starts at 9pm!
That's it for this week!
Cheers,
Nick "Fozzy" Fosberg