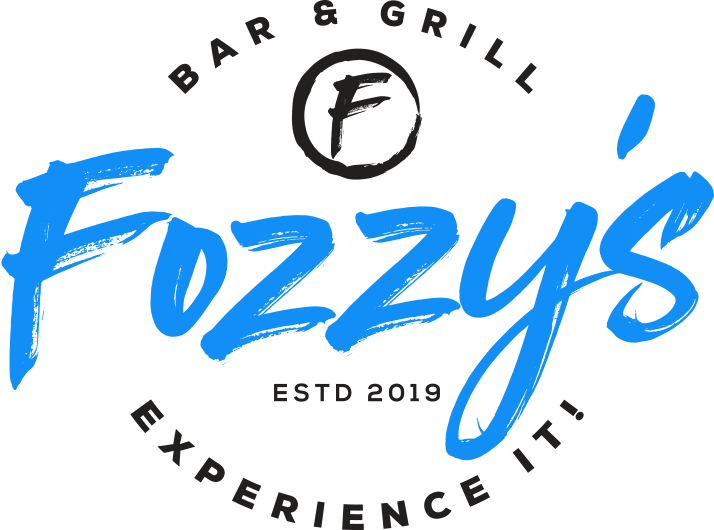 Friend,
Hope your Tuesday is going well!
Father's Day is right this coming Sunday and we've got 2 awesome deals for Dads!
Deal #1 – If you want to come in on Sunday, Father's Day. Dads get 1/2 off on their meal as long as another full priced meal and beverage is purchased! This is an all day special from 11-7pm.
Must book reservation to receive this deal. Just reply back to this email and we will get you taken care of. This will also help us staff right for the day / night.
Deal #2 – On Monday we are doing our Father's Day Steak Dinner at 6:30pm where you get a 12oz NY Strip and sides for just $15 (yea kinda unheard of during this recession and I highly doubt this is the last time it'll just be $15 with the way steak prices are – but I didn't feel it was right to increase with it being Father's Day!)
You must buy tickets a head of time and they can be purchased here or by clicking the image below.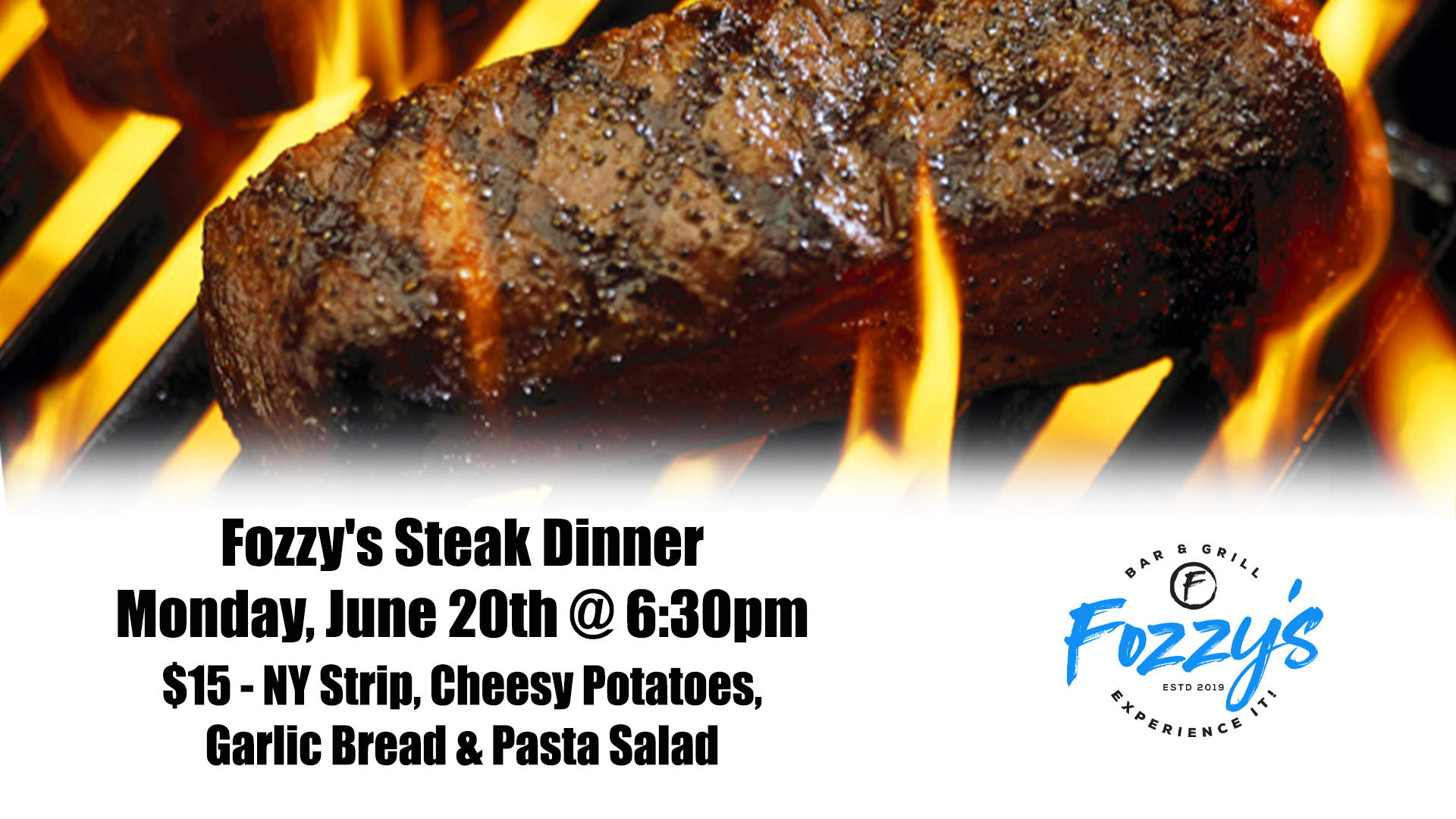 *Another Vacation With Air +
Hotel Included For 2 Giveaway! *
This Thursday from 8-10pm is Singo Bingo and we will have this EVERY Thursday. Last week we kicked it off and it was a GREAT crowd for our first night!
What is it?
It's not your boring bingo calling out B23 or O11 🙂
It's music bingo and NO you're not required to sing to win the nightly prizes or the $1,200 valued vacation package..
The way this works is we will have 80's, 90's, 2000's playlists, along with "drinking song" playlists as the bingo games.
When you hear the song you then check off if you have it on the bingo card.
It's a totally new, fun, entertaining way to Bingo Nightly prizes with final prize of "blackout" being a trip for two with air and hotel to Vegas or multiple FL destinations! $800-$1,2000 value!
If you'd like to reserve a table for your group, just reply back to this e-mail and we will get you taken care of!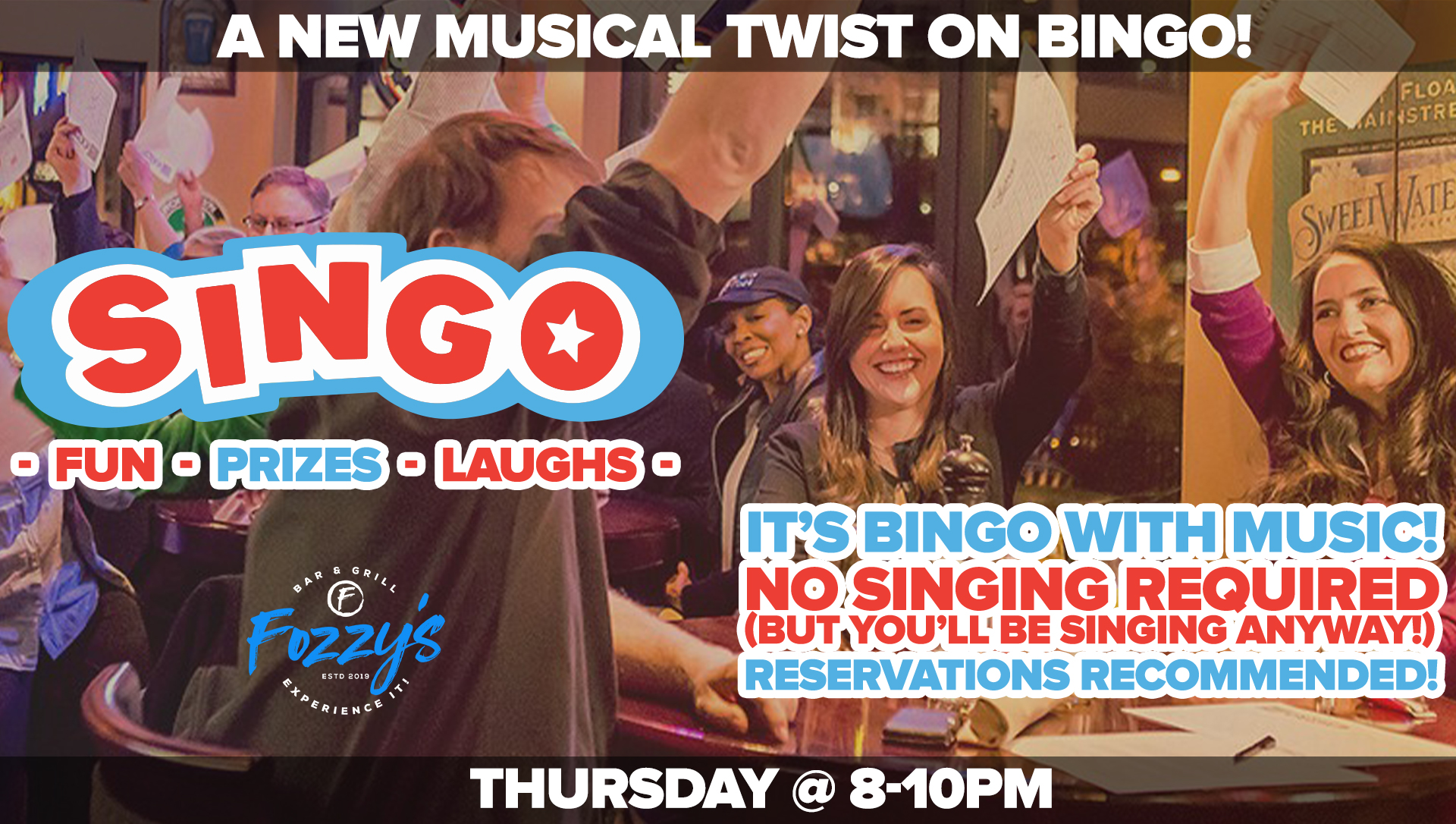 Next Tuesday Is Star Wars Trivia!
7-9pm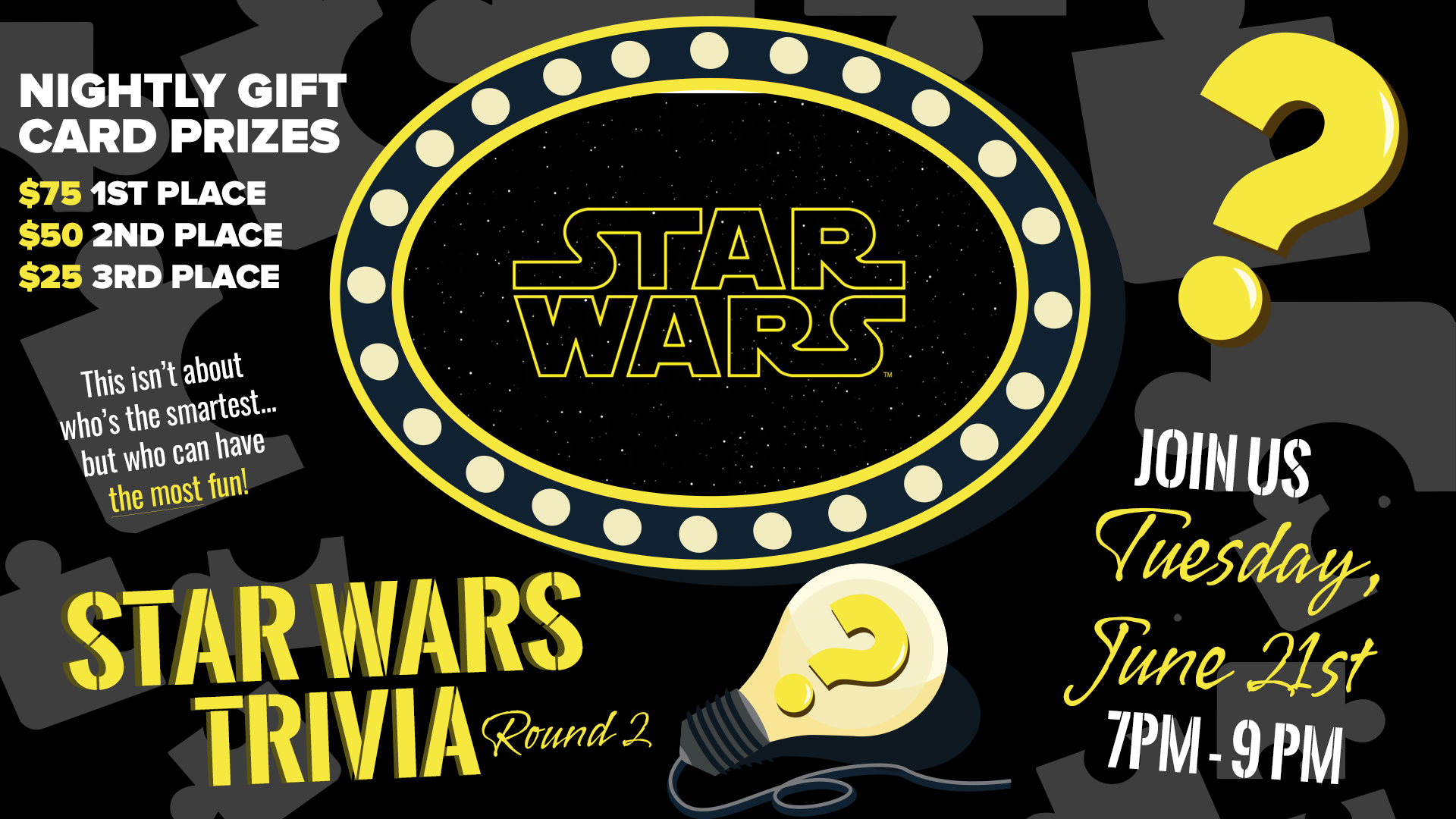 If you have any questions, just reach out and let me know!
Cheers,
Nick "Fozzy" Fosberg
Check Your VIP Points For $10 Credit. Every 200 Points = $10
Order Pick Up Online
Buy E-Gift Card For A Friend
See Events + Promos For The Month