Friend,
The weekend is almost here and it's lined up with a TON of fun!
Friday Night for Country Night we have Rollin Whiskey at 9pm. $5 cover.
Saturday we have DJ Toxic playing today's top hits.
Sunday, we have the Super Bowl!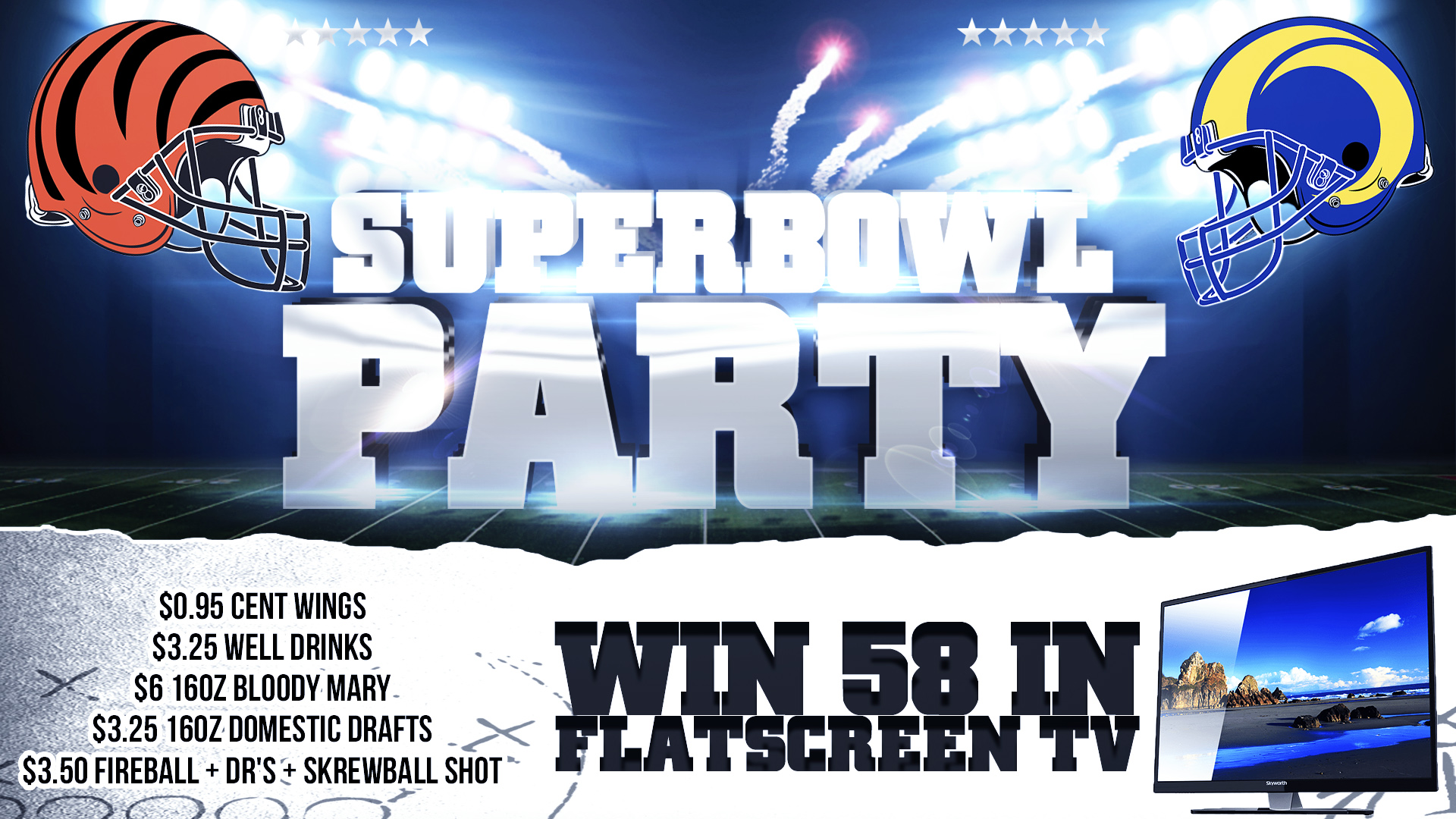 Yes… as usual we will be giving away a big A$$ TV like we do every year, plus we will have some fun contests and prizes to giveaway throughout the game!
50% Off Your Meal On V-Day
If you're not up for fancy white linens and a candle lit dinner that comes with a hefty price tag, you can always go casual with us at Fozzy's!
We're taking reservations right now for a 50% meal for Valentine's Day. Anything on our menu.
Restrictions: One meal per guest, any item on our menu, can't be combined with the usual buy 2 meals get a free app, & must purchase 2 beverages to receive each 50% discount.
If you'd like to book a reservation, please reply to this e-mail and I'll get you all set up and confirmed. This will be limited to 20 reservations.
Cheers,
Nick "Fozzy" Fosberg
PS. If you're into Marvel Movies, next Tuesday is Marvel Movie Trivia!
Check Your VIP Points For $10 Credit. Every 200 Points = $10
Order Pick Up Online
Buy E-Gift Card For A Friend
See Events + Promos For The Month