Guys…. no peeking!
Friend,
Ladies!!!
I've got something exciting for you this week!
Tomorrow we have over $1,700 in beauty services to give away!
Party kicks off at 7pm with DJ Bizeone and we've got an all new Martini Menu that I'll attach below.
But first lets get into the the giveaways!
Big Thank You To Our Sponsors
Glow with Britt is giving away…..Get your GLOW on with 50 units BOTOX treatment! $550 Value!!.
Hannah Jones
Custom Facial – $70 Value
Brow wax and tint – $30 Value
Devì Massage & Facials
3 90-minute Ashiatsu (Back-Walking) Massage. Valued at $145 EACH
Briana Grable Face & Beauty
A full set of volume lashes including a fill session equalling $220.
Spray Tan $35
Studio 815
$35 gift card
Sun Me Tan
1 Month Unlimited Tanning – $80 Value
Samantha Sendele
Star Styles Salon
Special style and makeup certificate – $160 value
Lush Nail Bar
(2) $45 Gift Cards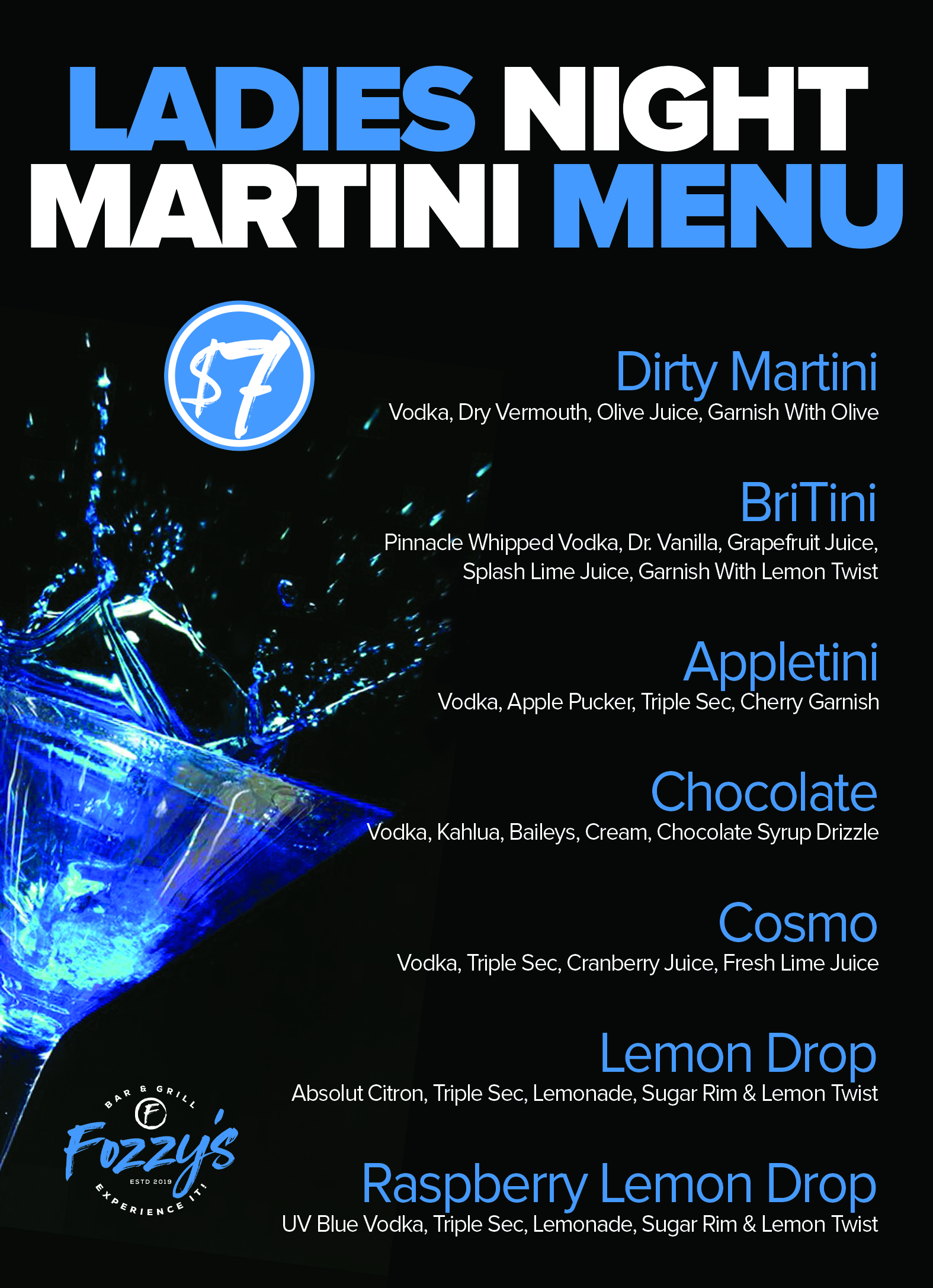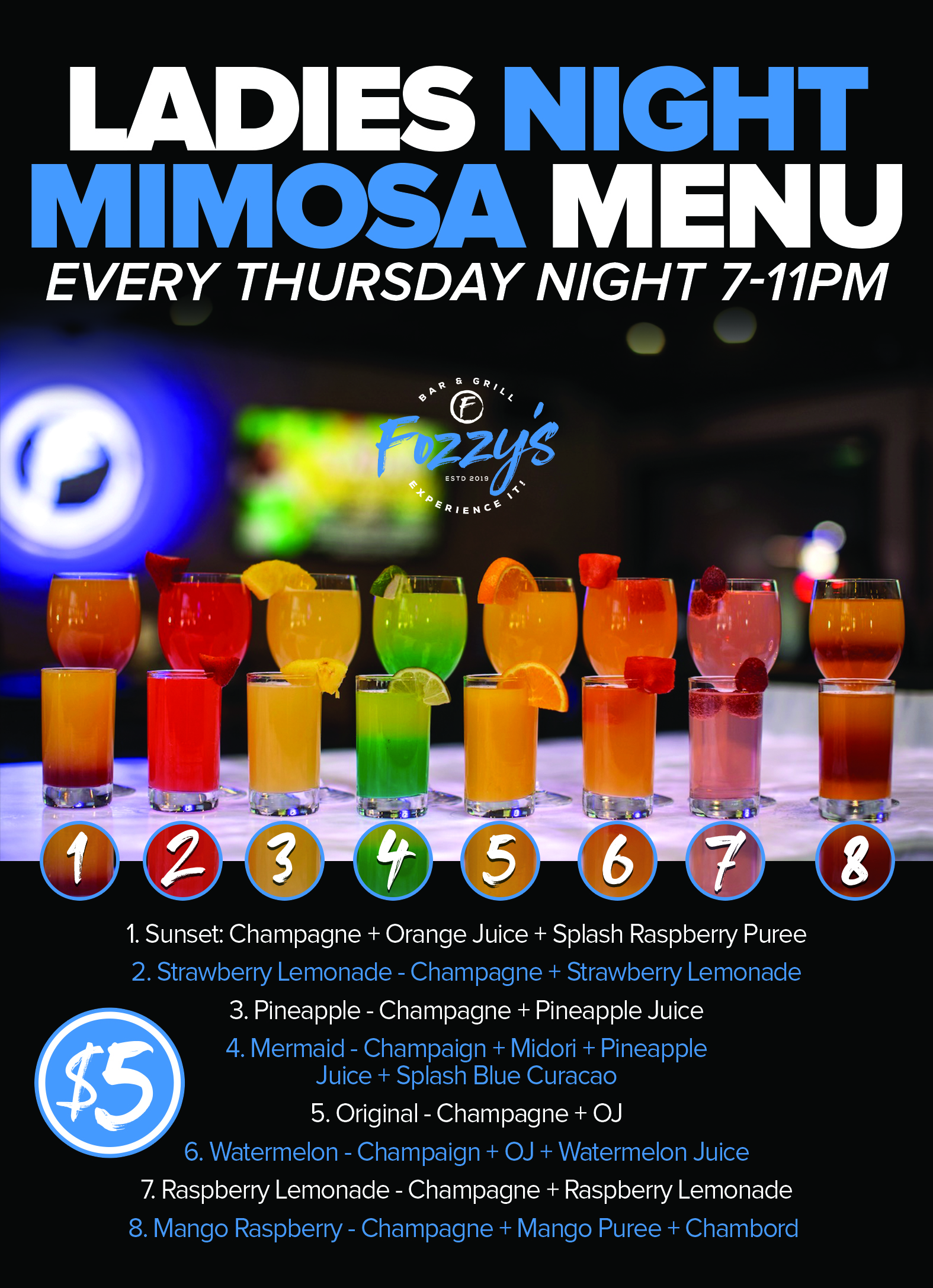 What To Do Now!
Call your girlfriends and let them know about this Thursday night. 7-11pm.
DJ Bizeone will be playing for favorite dance hits and requests.
If you'd like to reserve a table, please shoot me a reply back and I'll get you set up!
Cheers,
Nick "Fozzy" Fosberg
Check Your VIP Points For $10 Credit. Every 200 Points = $10
Order Pick Up Online
Buy E-Gift Card For A Friend
See Events + Promos For The Month