Friend,
Hope you're 2022 is starting off right!
Before I dive into today's e-mail I want to let you know that we are EXTENDING the 20% off lunch special till end of January!
Come in Mon-Fri from 11-2pm and get 20% off any item on our main menu. Dine in or carryout.
Ladies Ladies Ladies….
2 big things happening this week.
Tomorrow night we have Friends TV Show Trivia at 7pm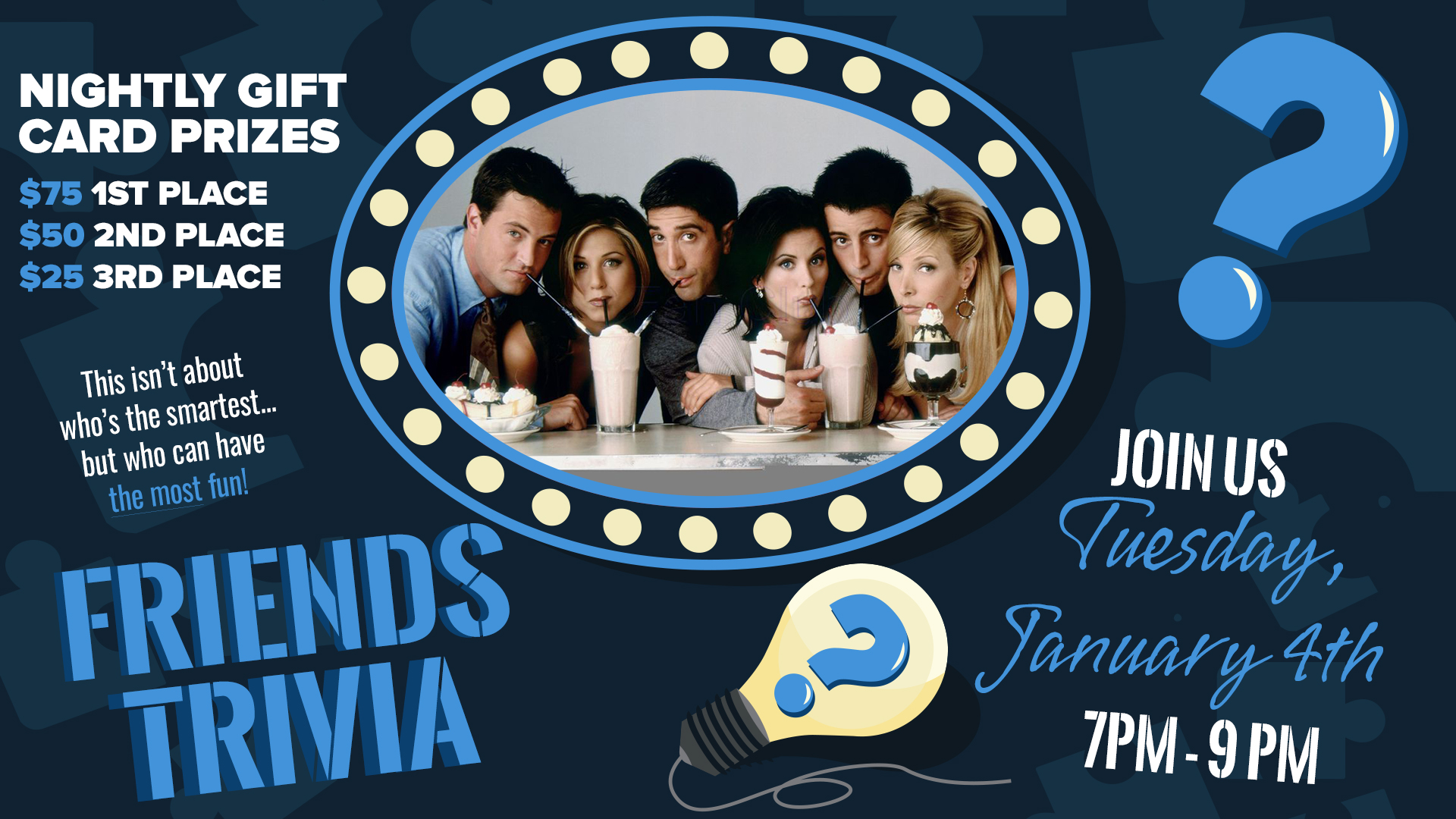 Thursday Night Ladies Night 7pm With Over $2,000 In Services / Vacations To Giveaway!
Once a month we do a huge giveaway on one of our ladies night, usually always the first Tuesday of every month.
Well this Thursday it's here and we're doing something a little different.
We are give you the chance to get 5 extra tickets for the $550 Tox-Booster Package and the trip for 2 to Vegas!
Sign up here to get those 5 extra tickets – https://fozzys.net/ladies-night-giveaway-lp/
Party starts at 7pm with DJ Bizeone.
Prizes kick off at 7:30. Just need to be here to win.
All new Martini menu & mimosa specials!
*Sponsors & Prizes *
Glow with Britt is giving away…..
Botox-Booster Package $550 Value!!
Hannah Jones is giving away…
1)Full set of lash extensions $150 Value
2)Brow wax and tint $75 Value


Lush Nail Bar is giving away
(2) $45 gift cards for nail services – $90 Value
Devì Massage & Facials is giving away…
Facial Makeover Package: Brow Microblading & 3 Chemical Peels. Valued at $685
Briana Grable Face & Beauty
2 sessions of FULL GLAM 2.0 – Brow wax, brow tint, brow lamination, lash lift, lash tint – $250 Value
Studio 815
Blowout $35 Value
Starr Styles – Mobile Wedding Stylist
Special style and makeup certificate – $160 value
Sun Me Tan
1 Month Unlimited Tanning – $80 Value
LAST BUT NOT LEAST…. We will be giving away a trip for 2 to Vegas with AIR & HOTEL included for 2 people for 3 days! $1200 Value!
— >> What to do now…. Click Here To Sign Up to get 5 extra chances to win the $550 Tox-Booster Package & Trip to Vegas –
Be sure to let your girlfriends know about this.
When you come this Thursday you'll receive tickets to win all these prizes but like this post mentions, if you're pre-signed up, you'll get 5 extra tickets to win the most valuable prizes!
If you have any questions, please let me know!
Nick "Fozzy" Fosberg