Friend,
Hope you had a great weekend!
I wanted to update you on this weeks hours and promotions because we won't have regular hours! And, I've got something BRAND NEW kicking off today for you!
Let me get into the hours first!
Everyday this week will be normal except Christmas Day. We won't be open till 5pm on Christmas and kitchen will be closed – but we will have few snacks that can be ordered.
Tonight! Round 2 Of Christmas Movie Trivia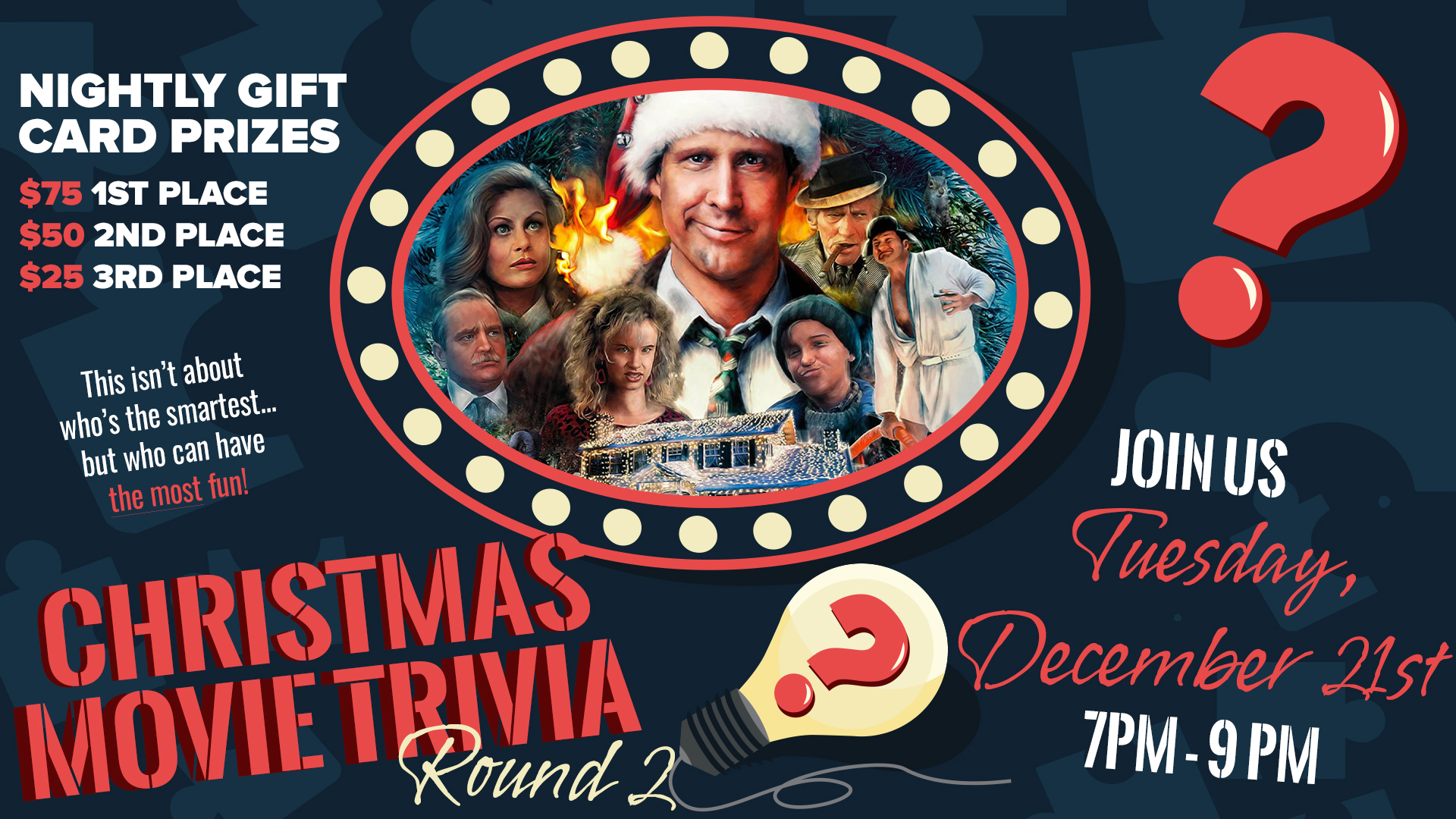 Starts Today!
We have all new Bartisian Cocktails on our drink menu!
Check out the link here.
The Bartisian margarita's will not be included in the Taco Night Out combo package due to the cost of them but you will be able to get them for a $1 upcharge.
Our first 2 weeks is going to be all about getting our team working together and learning the systems and processes so please keep that in mind.
Passion fruit and blackberry margarita's are AMAZING and I'm not even a big margarita drinker!
Ladies Night – Don't Forget
Remember, every Thursday is Ladies Night with DJ starting at 7pm.
Here's the drink specials for ladies night.
Cheers,
Nick "Fozzy" Fosberg
Check Your VIP Points For $10 Credit. Every 200 Points = $10
Order Pick Up Online
Buy E-Gift Card For A Friend
See Events + Promos For The Month