Friend,
This has to be one of the most fun months of the year!
In my opinion!
It's Halloween and all of us adults get to dress up and act like children again! I miss those days. No bills, no care in the world (now besides your ipad being charged) etc, etc.
Well guess what?
This Saturday we are throwing our Halloween Bash!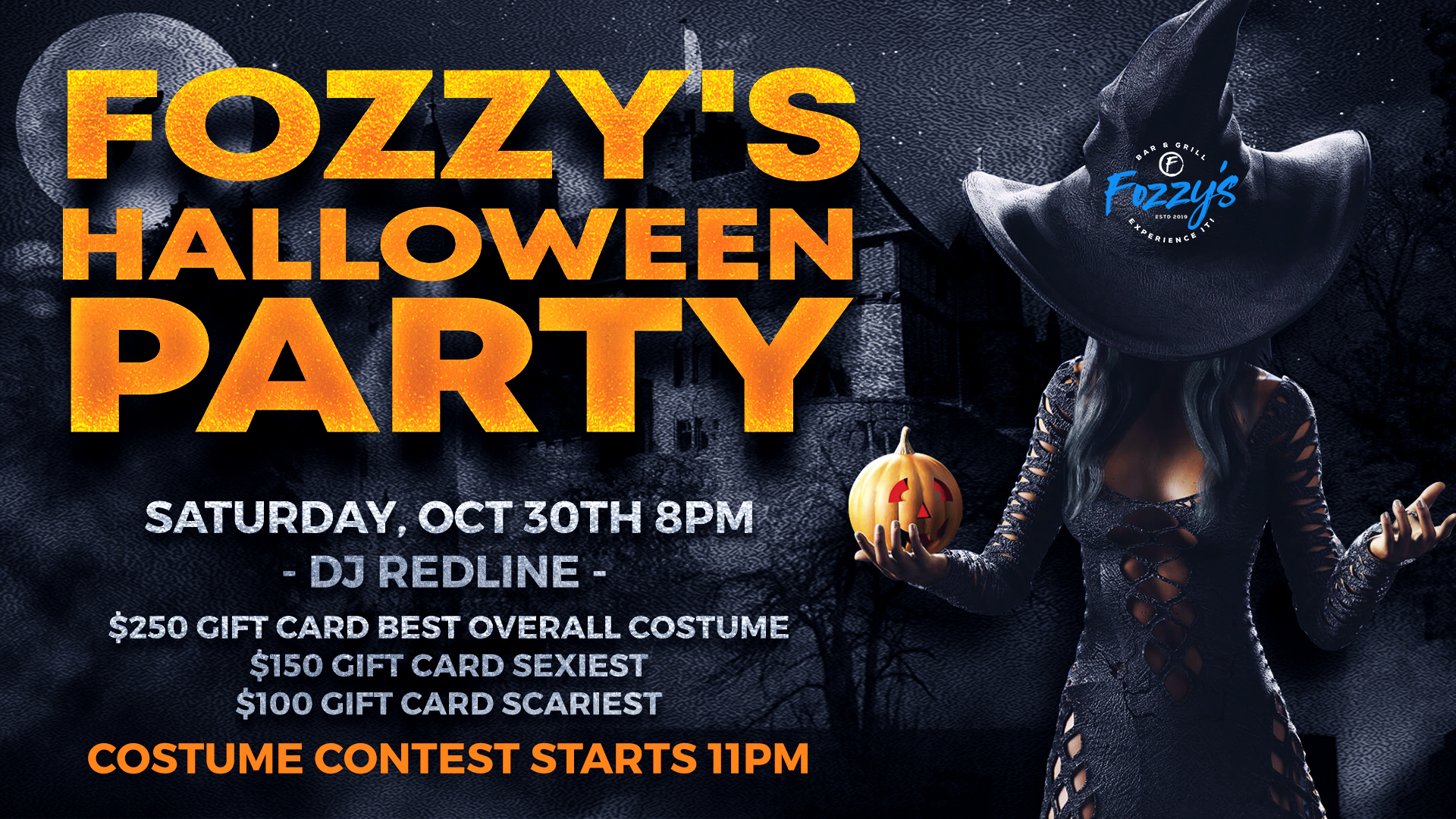 Party starting at 8pm.
We will have themed Halloween drinks and shots.
DJ Redline playing dance music from the 80's to today.
And!!!
A COSTUME CONTEST that will kick off between 10:30 and 11. Maybe even a little sooner.
$250 gift card goes to best overall.
$150 to sexiest
$100 to scariest
It's going to be a lot of fun.
Sports Trivia TONIGHT
Last weeks trivia was a HIT! Thank you to those who came out!
This Tuesday will be SPORTS trivia.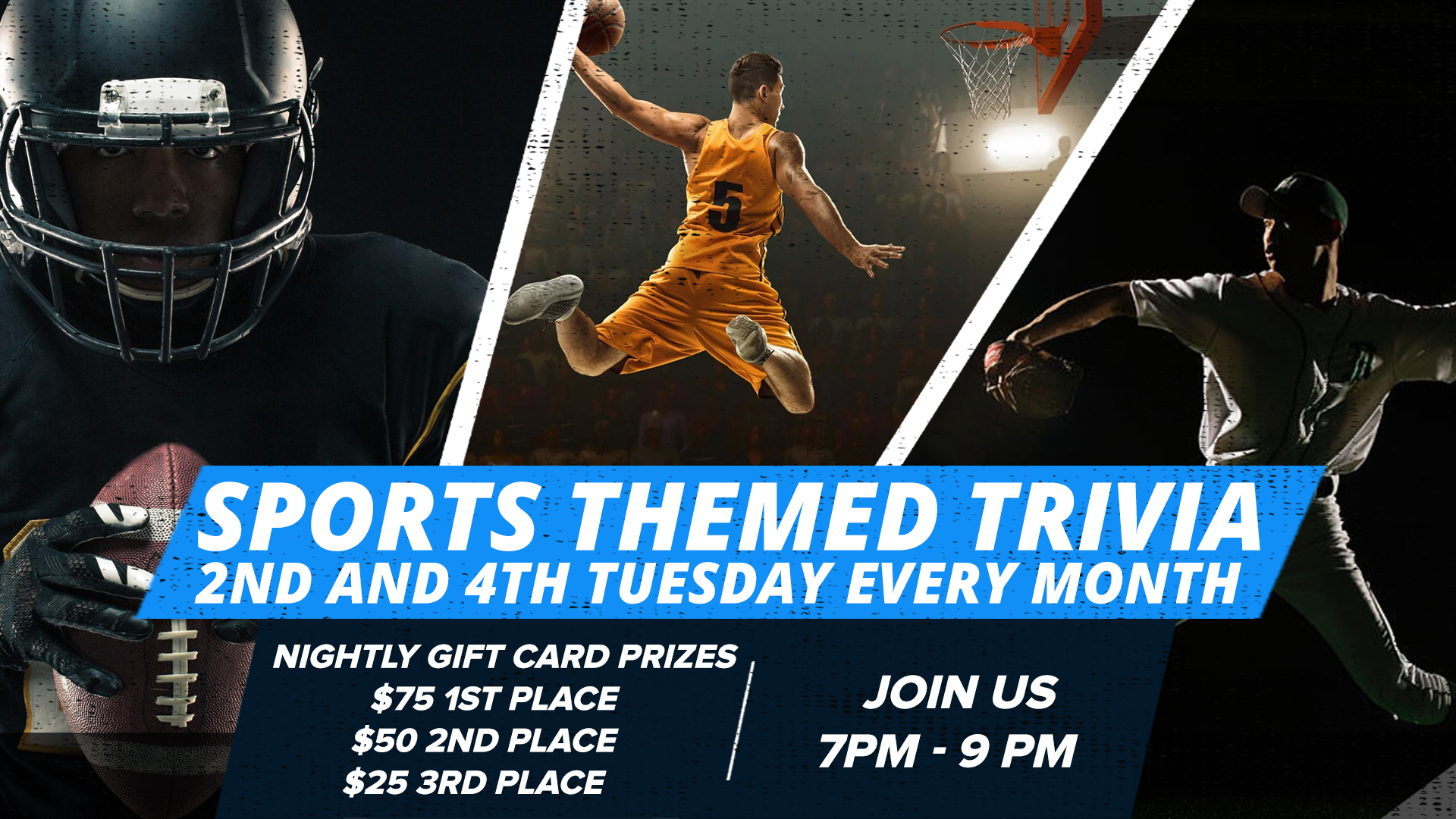 We will be doing this the 2nd and 4th Tuesday of every month. The 1st and 3rd Tuesday will be themed trivia. Next Tuesday is Disney trivia!
Join us 7-9pm!
Bridgette Tatum & Friends
This Wednesday Night
We are sold out of pre-sold tables again as of last week! However this doesn't include outside patio seating, bar seating, or party room seating.
There will be a $5 cover at the door but at this point from 7pm on tables will be reserved for those who paid ahead for tables.
Click here to see who all will be here. They've written for Luck Combs, Jason Aldean, and many other favorites!
Joker Up To $1,300
This Thursday our Joker promotion is up to $1,300! It keeps growing!
Come in from 6-8 for a chance to be a winner.
Prizes every 30 minutes with mini competitions with the crowd in-between. If you haven't been, you're missing out on the excitement!
Questions Coming Your Way!
Friend, I will have another email coming your way tomorrow or Thursday.
It's to get your opinion on how we've been doing so far, promotions we're thinking of, etc, etc.
Operating a business is NOT about what YOU (the owner) likes but what your loyal customers and market like.
Two times a year I'm always reaching out asking how we can get better, what other bands we could book, what other promotions would you like to see us do, what food specials, etc, etc.
Can we make everyone happy and provide what everyone wants? Absolutely not. I wish haha. But we look at what the majority wants and base our business decisions on that. Be on the look out if you'd like to be part of our decision making process for new promotions / specials / etc in the near future.
Motivational Quote Of The Day
Be the ground breaker, tip your hat to others but cut your own path, but in a way that works and you too can create genius.
You can not create genius by being like everyone else.Build on the shoulder of giants, but be different. Sometimes crazily different. Break the rules.
Check VIP Points For $10 Credit. Every $200 = $10
Remember, we have 2 vip programs. One through email / direct mail / texts, etc. The other is through Toast POS that tracks points. If you click the green button above and put in your phone number and you are not found, that means you have not signed up to our program where we offer 5% cash back.
If you think you have signed up and it's not finding you you can try your email or maybe you put in wrong cell number. You can always sign up at the bottom where it says "Join as new member"